7 Ways to make the most of your work lunch hour
Published: 9 October 2017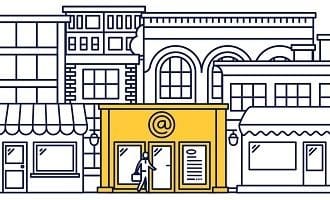 In the 80s movie, 'Wall St', stinking-rich stockbroker villain Gordon Gekko announces "Lunch is for wimps". But if you heed his advice, you could be missing out on some of the best experiences of your week, maybe even your whole year.
But who has time for lunch?
Whether you spend most of your waking hours in an office, vehicle, restaurant, factory, hospital, building site, school, kitchen, or any of the hundreds of other places we call work, it's a long week with plenty to get done. Often, at the expense of a lunch hour.
And, of course, when you're in the middle of a manic day, the last thing you want to do is 'waste precious time' on a break.
But research shows it's the best thing you can do. Taking a lunch break:
helps you concentrate
relaxes you
improves your memory
increases your attention span
boosts your creativity
So, if you need to get things done by the end of the day, investing 30 - 60 minutes in yourself in the middle of the day could be the best move you make all day.
But it only helps if you're able to switch off. There's no use in sitting around for an hour worrying about what's waiting for you back at work.
How to make lunch time good for the body, mind and soul
Here are some lunchtime ideas that you can try. Some that you can make part of your weekly routine, others as a reward or special treat.
Pamper yourself
There is simply nothing better than being able to kick back, relax, and find ways to spoil yourself for a job well done. Get a manicure or pedicure, indulge in aromatherapy, have a massage or buy some new clothes.
Stretch out
Do a workout, attend a yoga class or go to the local pool for a swim. If that's all in the too hard basket, take a walk around the block after you eat. A bit of sun can help stock up on the Vitamin D those fluro lights just can't match!
Have a nap or meditate
Close your eyes and say goodbye to bright screens, traffic, crowds and anything else that overwhelms your day, eyes and mind. A power nap can have huge benefits on your concentration and attention span later in the day.
Or you could sit in a park or quiet space and meditate. This doesn't mean you need to loud ommm chant. It can be as simple as breathing deeply and letting all your stressful thoughts drift away.
Learn something new
Sharpen your skills in something that helps you at work, or for the pure fun of it. Learn a new language or how to develop an app, enrol in a creative writing or photography course, take a cooking class or watch magic tricks being revealed on YouTube. The world is your oyster!
Feed your brain with creative pleasures
There's really no better way to relax than losing yourself in your favourite creative game or music. Not only does all the stress of work drift away, your brain muscles are worked up to a happy state that will last into the afternoon.
Or find a quiet spot and sit down with a great book.
Explore your city
Go for w wander and see your city as if you've never been there before. Head along streets you've never visited, take a tour, go into shops you've never heard of, snap some photos and get to know the place you call home a little better.
Bond with family and friends
In our busy world, it's easy to neglect the people who are most important to you. After work you want to get home, eat and relax. And weekends are precious time, often just as busy as the week.
Lunch hours are a great time to spontaneously call your parents or siblings to say hi. And to call or drop in on a friend at work or catch up for something to eat. Even invite them along on some of the other adventures listed above.

So, while it may not be possible every day. Try to quit gobbling down lunch at your desk every day and give some of these body, mind and soul boosting ideas a try.
Not only will you perform better at work, by the end of the year you'll feel healthier, happier and have a whole lot of new skills, knowledge and stories that you wouldn't otherwise have imagined.