7 striking traits of people who succeed in the workplace
Published: 22 July 2016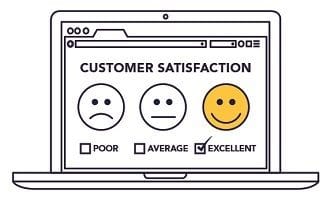 It's a competitive world out there. To survive and thrive in today's workplace takes more than the right education and luck.
Whether it's your first day on the job, you're keen to leap up the career ladder or you run your own show and want to sharpen your boss skills, practicing these seven traits of successful people at work will give you the edge over the competition.
Being tactful
Knowing what to say, or not to say, is a great quality. Sadly, tact, or telling the truth while taking other people's feeling into account, is an all too rare quality in the workplace.
Whether you're providing feedback, delivering bad news, asking for something or rejecting someone, doing it with grace, manners and consideration won't go unnoticed. It builds your reputation a person of integrity -someone to trust and confide in. The kind of qualities people look for in leaders.
Keeping organised
Chaotic minds often produce moments of brilliance. However, they can also cause a lot of stress, frustration and confusion for everyone. When you're organised, you think more clearly and you're in tune with your targets and how to reach them.
Simple methodical habits like a tidy desk, a daily to-do list and calendar reminders can help clear your mind to zero in on your success.
Staying focussed
Emails, sms, phone calls, social media, cat videos - distractions are everywhere are difficult to shut out. That's why humans now have an average attention span of eight seconds (while goldfish can last nine seconds).
To stay focused at work create very clear goals for every project with steps along the way and reward yourself as you achieve them. Work hard in short 60 90 minutes then break. And during that time, turn off the techno distractions, including those Funniest Cat Fails of 2016 Compilation.
Dealing with pressure
"Ahhh!" The fast pace and impatient demands of work life mean most of us are under a lot of stress a lot of the time. That can lead to insomnia, anger issues and health problems. Never good ingredients for success.
To survive and thrive in hectic times develop some boundaries e.g. no opening emails after a certain time, learn a short relaxing meditation technique and don't be afraid to ask for help.
At the end of the day it's only work and there's much more to life. So unless you actually are curing cancer, remember, you're not curing cancer.
Leadership skills
Great leadership is an invaluable skill to any company. To become a truly inspirational and effective leader, you will have to figure out how to manage your team in a way that impacts the success of the whole company in the long run. Someone who knows his work well and can inspire others to increase their standards can lead a mission to fruition.
People-person skills
Beyond the technical qualifications and the ability to lead, there are other softer skills that are useful at all levels. These are usually a mix of talent and personality related characteristics such as great communication skills or being able mingle with colleagues in all positions, customers and other stakeholders.
Appreciation for work life balance
Happiness at home and outside work have a great effect on success at work. Striking the right balance and harmony is good for the body, mind and soul.
What else do think makes someone successful at work?