7 e-commerce shopping cart fixes that will make you more money
Published: 13 September 2017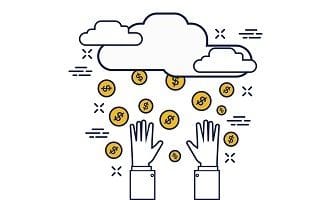 Depending on the study, on average, up to 79% of online shoppers bail out of purchases while goods are in their carts. That's a lot of abandoned vehicles - and products.

The saddest part of the story is that shoppers aren't usually changing their mind just because they don't like the product anymore.

It's usually because of the way they feel about their experience somewhere between 'Add to my cart' and 'Take my money".
Why do people abandon shopping carts?
There are plenty of reasons this might be happening, but most of them boil down to fear, frustration or confusion.

Without testing, no-one can pinpoint the weaknesses on your website.

However, here are seven important areas of the customer shopping cart experience you can look to improve that can make a huge difference to your conversion rate.
Speed up your shopping cart experience
When people have made a decision to buy they want to pay and enjoy their purchase. While handing over money is never 100% pain-free, you can make the whole experience around buying and paying as smooth as possible by:
keeping messages on the cart and basket pages that are easy to understand
summarising what the user has added to the cart
providing a very obvious next step
offering options to make changes to the order
ensuring your pages load fast (even a one second delay can lose you half your shoppers)
Optimise for mobile purchases
Often people will make a purchase after viewing your website and offer on a number of different devices e.g. PC and laptop and phone. Today, smart phones are involved in around 75% of all ecommerce transactions.

So make sure that your site and shopping cart:
look good and format perfectly on mobiles
only ask for necessary information (no long forms, etc)
doesn't include any distracting surveys, upsell ads, etc midway through the buying process
Don't ask for sign-ins
In a bricks and mortar store, you would never tell a customer that they must sign up and become a member before buying something from you.

So why do it online when people have even less patience?

Let customers have the option to pay you without joining. Otherwise you risk eroding their trust, flaming their frustration and, more than likely, losing a sure sale.
Offer free shipping (or show the price early)
In a survey by comScore, 61% of respondents said they would cancel an order if they didn't qualify for free shipping.

Of course, you can't always afford to foot the bill for shipping, especially if your goods are heavy or you are delivering interstate or overseas. But this sort of reaction gives you an idea of how important a little thing like shipping costs can be.

To avoid confusion and frustration at the final hurdle, tell people early on if there are shipping costs and provide a calculator to work out the rough price.
Tell them when to expect the delivery
The one big disadvantage of buying online vs buying in-store is that we have to wait to get our mitts on our purchase. While people accept this, we're getting more impatient about it.

Research shows that, on average:
60% are happy to wait 4.8 days for delivery (down from 5.5 in 2012)
Only 25% of shoppers will wait a week
20% will abandon their carts if they aren't given any delivery date
More and more people want a same day delivery option.
So:
make it easy to find delivery times
offer same day/express delivery as an option
give people windows of time to choose from (so they don't have to wait around all day)
Share happy customer love
Humans are amazing. Whether we're about to commit to making a purchase, taking a job, going to the gym or making any decision where there's a (real or perceived) cost involved, at the final hurdle we can always come up with a good excuse not to do it.

And it doesn't need to be a logical reason.

Of course, with a purchase, we're adding hard earned money to the equation. So we want to be certain we're not going to regret our choice to go with you.

Small reassurances can help reduce that decision remorse. And one of the best ways to do that is by making reviews from real customers visible as people are about to buy.

In fact, 88% of consumers say they trust online reviews as much as personal recommendations.

Getting the thumbs up from other people who have taken the leap before you is often comforting enough to take that final click
Highlight your CTA buttons
When you immersed in a business 24/7 it's easy to forget that things don't stand out on your website for visitors as obviously as they do for you.

So assume your audience don't know what to do next when they see something they want to buy on your site and guide them through the process with helpful road signs. This includes:
showing a mini-shopping cart symbol in the right hand corner of the website.
using big and bright 'Add to cart', 'Continue shopping' and 'Checkout' buttons
providing customers an easy way to continue shopping or browse
making it obvious what's in their cart.
In addition to the seven crucial tactics above, there are other potential opportunities to turn cart abandonment into sales. For example:
offering more ways to pay
alleviating concerns about site security and privacy, etc
fixing webpages prior to the shopping cart pages.
If you need some expert help creating an e-commerce website experience that turns more buyers who got away into happy customers, talk to your local Snap Centre today.