7 brand building tactics that convert more sales
Published: 20 September 2017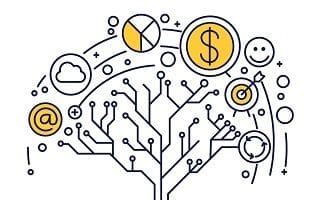 Memorable branding is not just about advertising, catchy slogans and powerful logos. It encompasses the way you conduct yourself as a business, and how your audience views those actions.

However, getting your business seen is an important step in building a brand that your target market trusts over others.

Here are five ways to build your brand awareness using practical tactics that don't just bring you goodwill, but good business too.
Be consistent with all your elements
To be instantly recognised, everything needs to be aligned. Or you'll confuse people. That means always presenting the same logo, colours, fonts, etc - be it on your website, ads, stationary, brochures, banners, newsletters, events, around your business, etc.

Like a familiar face, people will trust you the more they see and can identify your business. And when they know you and like you, they're more likely to do business with you.
Catch eyes with big, bold and bright signage
Imagine how easy launching products, promoting events, exhibiting at trade shows and announcing sales would be if everyone just stopped and gave you their 100% attention.

Unfortunately, most people are on the move when you cross paths (physically, mentally or both). So how can you fuel your brand awareness and outshine the competition?
Stop customers and suppliers in their tracks at events, exhibitions, retail centres or other public places with an eye-catching, custom-designed display stand.
Take your message on the road, into a meeting, to a sporting event or your retail business with banners that grabs attention from any distance and direct business your way
Break exciting news to crowds of people on-the-go about events, sales, new products and more with electrifying full-colour posters.
Take a look at our range of show-stopper posters, banners and signage
Hand out personalised promotional products
Want to make people and businesses understand how important they are to you, and not just another number?

One powerful and cost-effective way to do this is with personalised promotional products and printing. From fashion and accessories to cards, gifts, books, calendars, brochures and more.
Not only does personalisation enhance your brand and credibility, it's also proven to:
grab attention and hold it for longer
increase conversions
encourage more repeat purchases
deliver greater profits through better ROI
Share your business story
Customers don't just want to connect with a brand. They want to connect with the people behind the business too. Part of that can happen with a great customer service experience.

But what about potential customers who haven't used your service yet?

That's where stories of how and why you started your business, the ways you've helped customers and any important causes, can be such a powerful way to connect and show people your brand's human side.

This can be conveyed in so many ways such as an About page, social media, blogs, videos, even a book.
Co-sponsor a local event
Partnering with another local business to host or support an event in your community is a great way to shine some good light on your brand - while putting a face to your business.

Plus, both you and your co-sponsor will benefit from each other's image and reputation, a higher quality event than if you went it alone, and even more potential business.

Use flyers and posters to promote the event, banners on the day and consider some of the promotional items discussed above to hand out so you stay at top of mind after the event.
Network smartly
Another great way to build a powerful brand while making connections with potential customers and partners is through:
Networking events
Industry expos
Online networking forums
If you cringe at the very mention of the word networking, grab some handy tips from our introverts guide to fun and fruitful networking
Reward your loyal customers
It costs far more to entice a new customer than get your existing clients to buy more. So nurture and build close relationships with your loyal clients by:
sending them a small gift or certificate
wishing them the best for an occasion by sending them a card
offering them an incentive for recommending others
hosting exclusive events and making sure potential clients know you do it
When done smartly, branding awareness is so much more than a marketing buzzword. It's an invaluable way to build customer trust, long-term sales and profits.

If you'd like some help with any of these strategies or information on how to brand and do more business get in touch with your local Snap Centre.