6 profit boosting ways to kick-start your new financial year
Published: 18 July 2016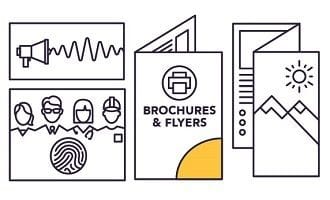 A new financial year is an exciting time to be doing business.
It's a chance to take pause, introspect, review your performance and financial position, and plan for a more profitable and successful year ahead.
Here are some smart post-EOFY tactics you can start right now for a healthier balance sheet, busier accountant and more invigorated team.
Inject energy with new marketing activities
If your marketing has become stagnant, it's time for a makeover that gives you an edge over the pack. Start by revisiting your marketing plan and exploring some innovative ideas, online and offline. Creating real value that excites your customers and draws them towards your product can be the difference between fast growth and a sluggish crawl.
Reinvent your product or service offerings
Consider a new, more audience-friendly approach to the way you package your goods and services. For example a full body check-up at a spa could become your "Exotic Wellness Package" same service, but a new approach that focuses on the benefit.
Recreate your brand
Does your business look a little last century? Or even last decade? A reinvigorated brand can help you reinforce your value to your existing customers, reach new audiences and refocus on your most profitable marketing activities.
Get the word out
Find a good way to grab leads, convert prospects to sales and keep loyal customers coming back. Try new ways to communicate with customers and prospects. Instead of using snail mail and classified ads, build an email list and a presence on social media.
Hand out brochures and flyers where you target audience roam. You could even give out fun or professional looking fridge magnets that keep you at top of mind whenever they get hungry or thirsty.
Refresh your website
With almost 80% of people findings businesses via search engines, your website is often the way people are introduced to your business. So you need a professional, easy-to-manage business website design that gives the right impression. Otherwise, with a few simple clicks your visitors could be connecting with your competition.
Create a smart budget
This is an incredibly important step on the journey towards putting your new plans in place effectively. Based on your product or service, you may need to budget for:
Branding
Website design and development
Social media
Advertising
Content
Promotional material
Events
Do this up front to avoid surprises and disappointments down the track. It will enable you to put all your time and resources into activities and strategies that grow your business, customer base and profits.