6 inspiring women shaking up the Australian art scene
Published: 5 March 2019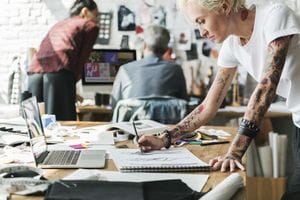 From painters to illustrators and muralists, in honour of this year's International Women's Day on 8 March, we decided to celebrate six inspiring female artists helping to reshape the Australian art landscape.
1. Del Kathryn Barton
Since winning her first Archibald Prize (Australia's most illustrious portraiture prize) in 2008, Del Kathryn Barton has become a creative force to be reckoned with. One of Australia's top 10 selling artists that's still alive, her explosively detailed and eclectic portraits have been shown on Australian shores and abroad making it as far as Hong Kong and Singapore. She even dipped her toes into the world of fashion last year, collaborating with Aussie designer duo Romance Was Born on their Resort 2018 collection. Barton's first solo exhibition in New York will run until the end of April at the Albertz Benda gallery before she moves on to show her work in London later in the year.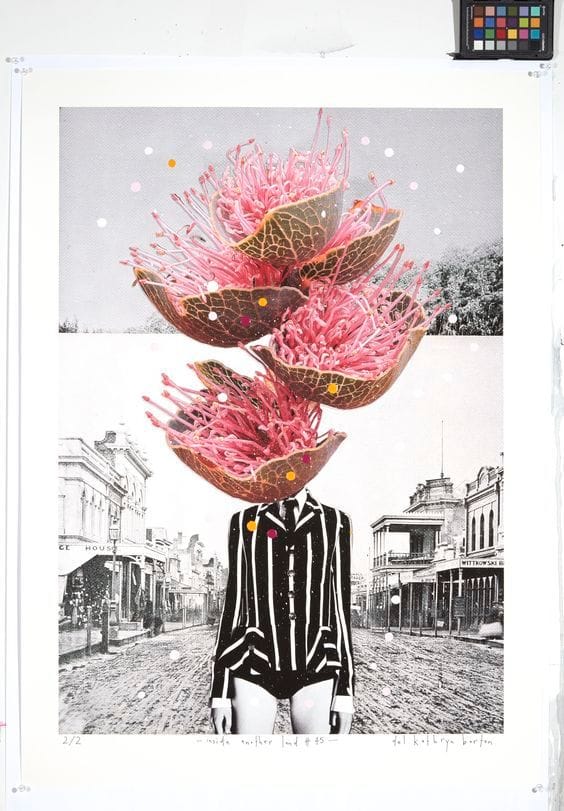 2. Chloe Joyce
Sydney-based artist Chloe Joyce tried her hand at fashion too, but learned early on that it wasn't for her. "We are afforded so many incredible opportunities [in Australia], and I realised I was passing it all up to be in a comfortable job that I was completely dispassionate about." After a trip to Nepal, she was inspired to pursue her love for illustration professionally. In her drawings, she uses a playful and humorous approach to portray highly intimate, emotional scenes inspired by the everyday. "I try and create a visual narrative so that when someone looks at [my drawings] they know [them] and they get it, and hopefully it makes them smile or feel melancholy or pine for something or someone." Chloe's work often features an abundance of detail, including a lot of plant and animal life.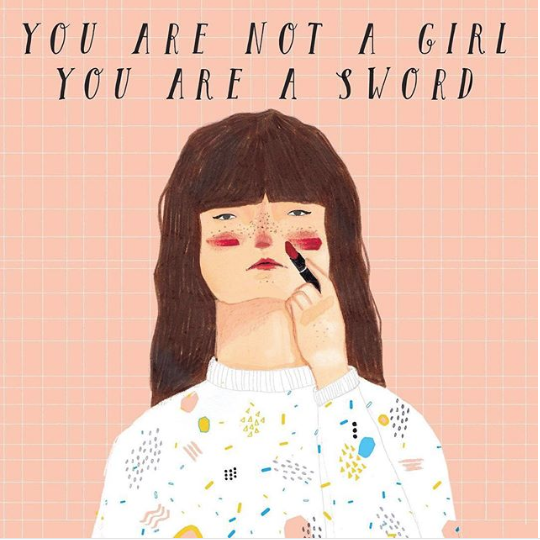 3. Georgia Hill
Whether you know it or not, chances are you've already encountered some of Georgia Hill's distinctive black and white murals. The former graphic designer has been featured on the ABC and SBS, and her work has graced inner-city walls, galleries and abandoned buildings all over the globe including Australia, New Zealand, Canada and Spain to name a few. Georgia's bold, type-based designs typically feature ornate textures with themes of reflection, time and change. Carving her artwork out of just two tones allows her to focus on form, lines and composition, rather than relying on colour to set the scene. Her eclectic illustrations have also earned her some high-profile brand collaborations with the likes of Nivea and Google.
4. Bonnie Eichelberger
Influenced by her background in printmaking and graphic design, Melbourne-based illustrator Bonnie Eichelberger embraces a minimalistic style that features crisp, clean lines and refined textures. Of taking a chance at self-employment, Eichelberger says, "Making the leap to becoming a professional illustrator only came when I decided to make it happen." Bonnie draws inspiration from nature, symbolism and the female form, which she often merges with elements of surrealism.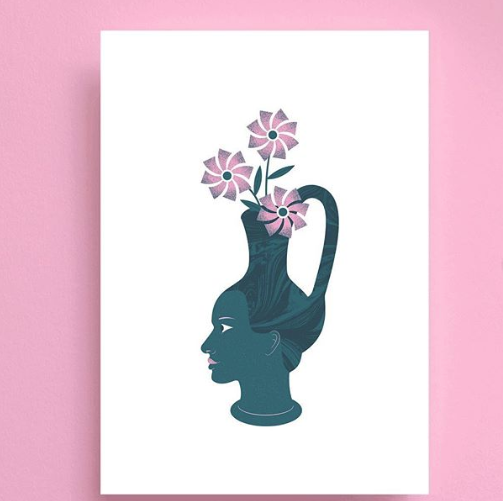 5. Yvette Coppersmith
Yvette Coppersmith knew very early on in life that she wanted to be an artist, but it wasn't until she had a conversation with her careers advisor in high school that she decided to pursue it professionally. Fast forward twenty years and Yvette is the 10th woman to win the esteemed Archibald Prize in its nearly 100-year history, joining the ranks of two-time winner Del Kathryn Barton. Starting her artistic journey with a penchant for photo-realism, Yvette's work has slowly taken on a more expressionistic character. According to The Design Files, the Melbournian is not afraid to evolve as an artist and subject her work to new dimensions. "Being excited and challenged by your work is vital," says Coppersmith.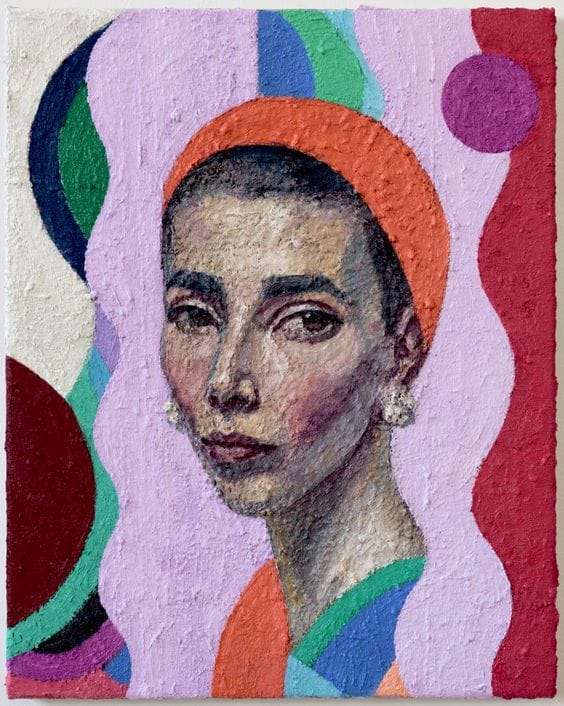 6. Carla McRae
Muralist Carla McRae hails from the Sunshine Coast in Queensland but has called Melbourne home for the past seven years. Her flat designs often feature two-dimensional characters inspired by the stories, graphics and cartoons that marked her childhood, but with Japanese design elements. Her favourite artist is Dutch native Dick Bruna who invented the popular children's character, Miffy. Most recently, sound systems manufacturer Sonos commissioned Carla to paint three murals across Melbourne to promote one of their smart speakers.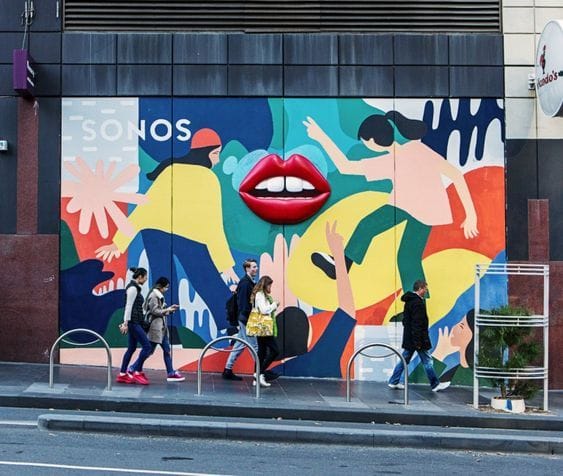 These six dames d'art prove that the Australian art landscape is anything but boring and we can't wait to see what else is in store in the future.