6 hot web design trends any business can use
Published: 30 July 2018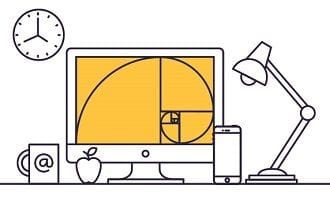 How do you create an eye-catching website without breaking the bank? Just like in the song, from little web design ideas, big things grow like audience interest, time spent on the page, and ultimately, enquiries and sales.
Here are six easy, affordable and in-vogue ways to use web design to wow, grab attention and stand out from the crowd.
Vibrant colours and shades
Big bold and bright is the new black when it comes to colours on websites - including supersaturation, vibrant shades, even clashing colours combined with slashes and hard angles.
This is a great way for a new brand to say, "We've arrived!". Or, an easy way for existing brands to project a more edgy presence online than they may have offline, without reinventing themselves completely.
Arielle Careers attracted a specific audience (LinkedIn) to this landing page with powerful, vibrant colours instead of their conservative grey and black corporate brand colours.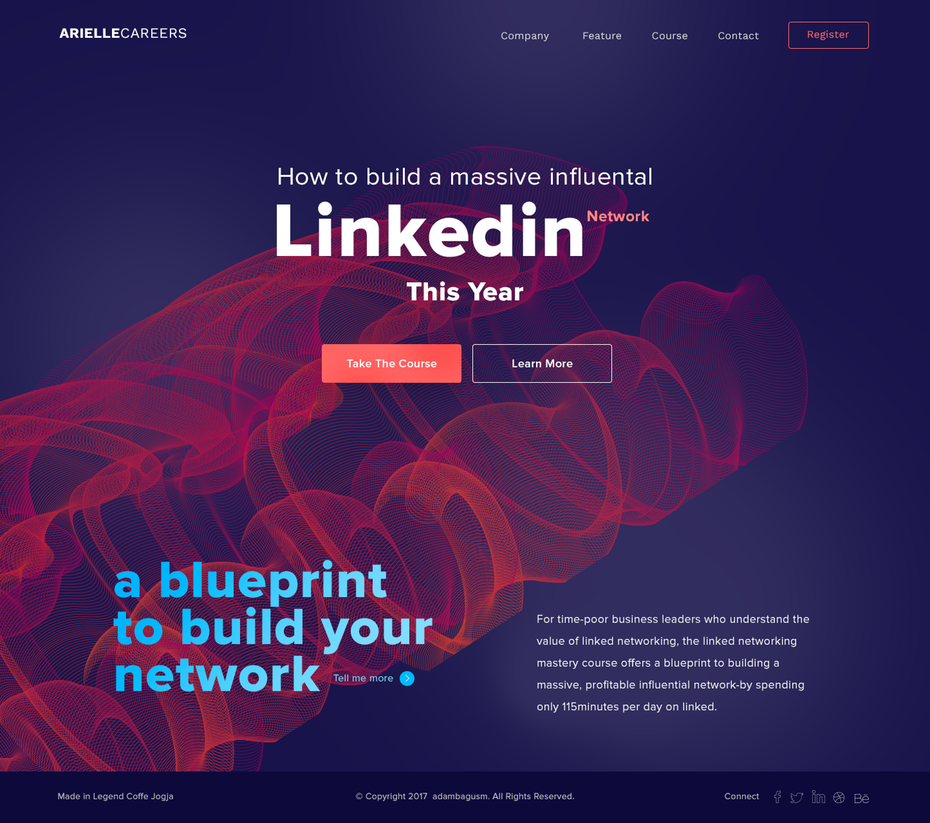 Drop shadows and depth
Flat was all the rage a few years ago, but with developments in browsers it's now possible to create depth and the illusion of something beyond the 2D screen.
Not only do shadows improve the aesthetics of pages, they draw audience attention to important elements. Combined with strong colours, it can be incredibly impactful.
On Better.com shadows connect objects so it appears the header is a table.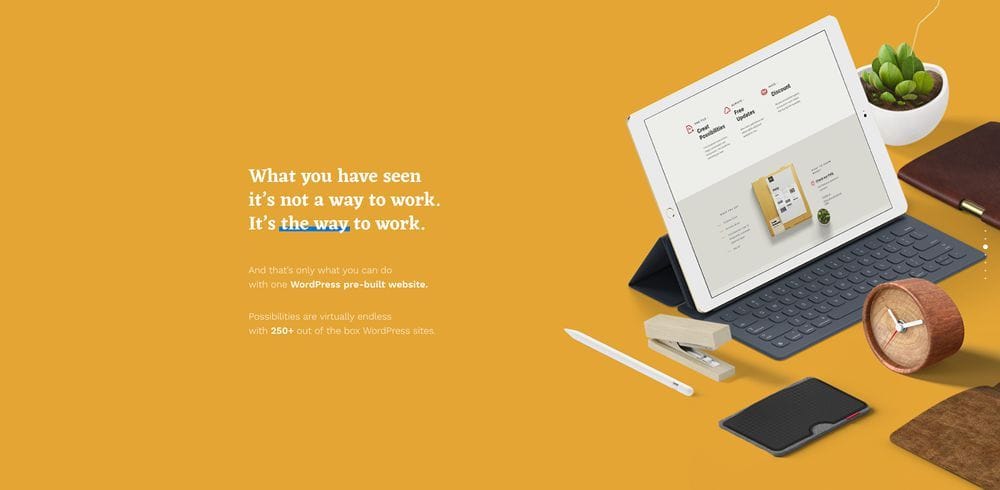 Mobile first
It goes without saying that you need your web design to look and work perfectly on mobile devices. People expect it and Google will penalise you in search if you don't do it.
The menu burger solved the conundrum of how to show navigation and submenus on small screens. And while using big, beautiful photos might look peachy on a desktop, it may be better to swap them for icons on your mobile version.
These micro-fix decisions are going to become more important if you want to stay on top, as people's mobile expectations rise.
Klientboost's homepage works on all devices. Elements such as the logo and navigation change depending on the size of the screen.

Large and loud typography
It's amazing what a letter or two can do to a person. Typography plays with our subconscious, giving a website personality and conjuring up emotions in readers, while passing on our messages.
Most browsers can now support many different fonts and headlines are what initially capture attention.
Look at including impactful headers made up of combinations such as big letters with contrasting sans serif and serif headings. This can help create parallels, improve the experience of being on the page and keep visitors reading.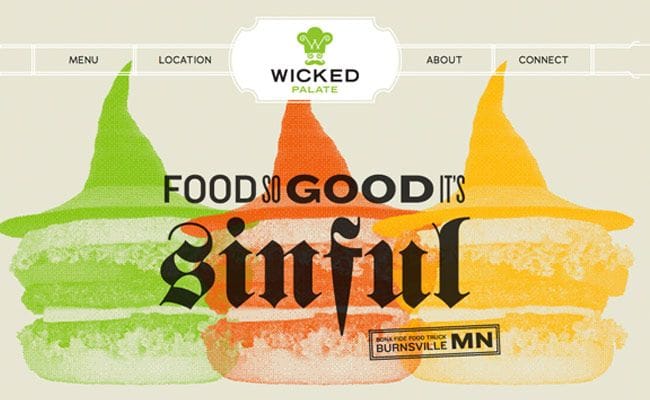 Custom illustrations
Photography is a great way to emphasise features and function (product shots) or the impact a business has on someone's life (people and lifestyle shots).
However, obvious photo library shots can reduce trustworthiness and credibility in the eyes of web users. And not everyone has the budget for good quality photography.
Illustrations offer an opportunity to:
be friendly and add an element of fun to your site
transform a serious reputation a more approachable one e.g. banks
bring abstract concepts to life.
The Climate Reality Project used a warm, funny illustration in their page header to make a quiz about a very serious topic more appealing to the general public.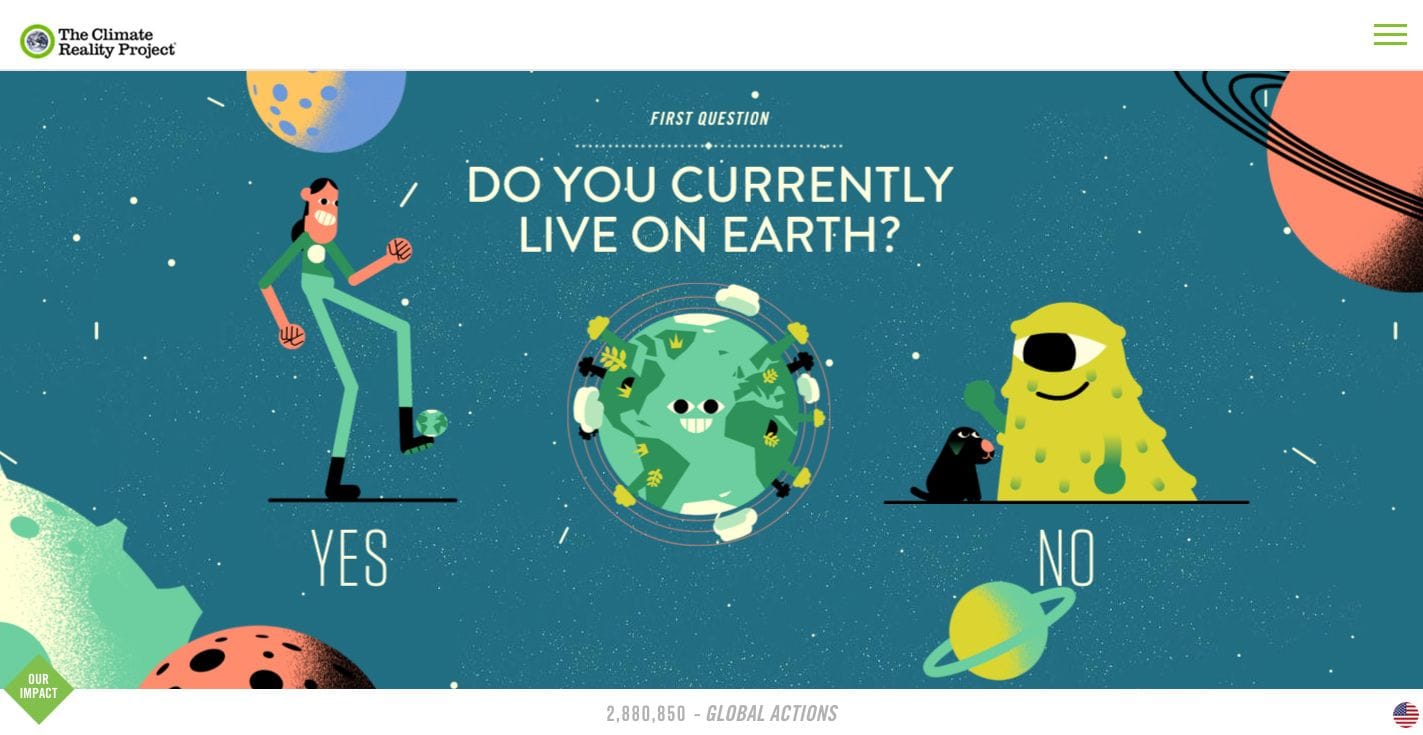 Helpful animation
Animation can help you quickly and deeply intrigue a website visitor and even guide their entire experience on the page through scrolling, navigation or as the focal point.
Providing information through sound and movement you can:
direct attention to the right content at the right time
ensure people don't miss vital messages, forms etc
even make a visitor feel like they are the character in your animation.
The trick is to not overdo the animation. Not only can it quickly become distracting or irritating, but some people may not be able to access it due to disabilities.
In turn, use animated characters to demonstrate people discovering their solutions to inventory problems.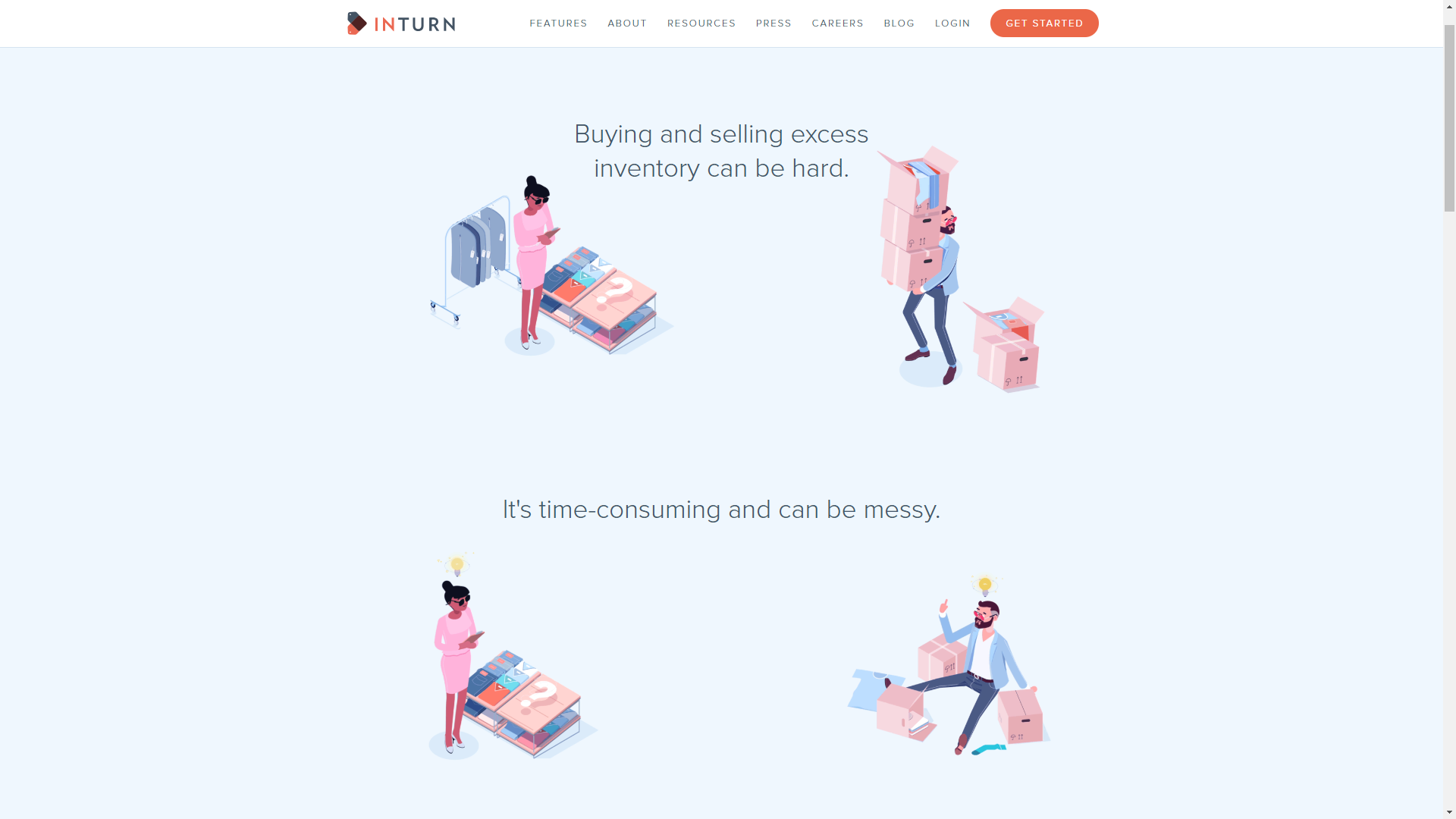 You don't need to spend a fortune to have a website that looks amazing, works smoothly and makes doing business a pleasure. As long as you do some planning up front and understand what your audience want in a website from a business like yours.
These web design trends are just some of the affordable ways to help your site stand out from your competition, keep people on your pages and build enough trust for them to take that next step.
If you'd like some expert web design help and advice, talk to your local Snap Centre today.