6 Amazon marketing lessons every small business can steal
Published: 14 December 2017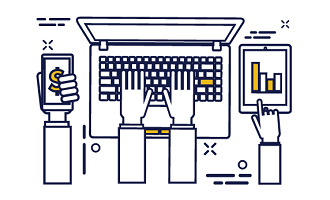 Twenty-three years ago, Jeff Bezos parked his car in the driveway and started selling books online from his garage. Today, his business has morphed into the largest online shopping store in the world and third largest retailer of all with:
300 million users
USD178 billion in sales in 2017
4% of all US retail sales
80% of customers buying at least once a month
20% buying once a week
So, it's pretty safe to assume Amazon know how to start, run and market a small business and turn it into a big one.

But rather than feel threatened by Amazon, today's small businesses should look ways to cut n' paste those 23 years of learnings and savvy entrepreneurship into their own marketing plans.
Make Amazon's sweat your business success cliff-notes
One of the great things about running a small business today is the level of transparency and discussion around what works and doesn't work out there in the world.

It means that instead of blowing thousands of dollars and hours on an MBA, or years of tests, you can quickly take strategies and tactics from hugely successful global companies and make them your own.

Here are six of Amazon's keys to marketing and business success.
The business is built on great service
"We're not competitor obsessed, we're customer obsessed. We start with what the customer needs and we work backwards." Jeff Bezos

Amazon is obsessed with customer satisfaction and meeting their needs. From the very start, it's helped establish itself as a business that gives the people what they want be it products they see, prices, packing, delivery, etc.

Each time you place an order, you get up-to-date communication. You are given the details of your order, tracking details, and feedback. The reviews and Q&A make sure customers are the focus even after the transaction is finished.

And, together, that converts more lookers into bookers.
Pricing is important, but as part of the perfect mix
Despite what many people think, Amazon isn't always going to be the cheapest place to buy products online. We saw that when they launched here in Australia.

People want a great price. However, they won't sacrifice convenience and ease of shopping for cheap, if it's also time-consuming and frustrating.

Similar to a grocery store, Amazon offers an assortment of competitively priced products along with an array of highly profitable options, including rare finds. And all backed by easy, convenience, enjoyable shopping experiences.
An amazing selection of products
Amazon has been able to capture the imagination of online shoppers through its expansive product range.

Unlike some retailers, they allow third-party sellers to list their products, which expands its product line without committing capital. As a result, the site has an estimated 372 million products across the globe.

While it's impossible for a small business to match Amazon in range, the lesson we can learn is to think about what our audience segments are coming to us for:
Can you source and promote other products they hadn't expected, but would find valuable, to keep them coming back?
Can you make recommendations about your other related inventory as they buy?
Can you become the only place to go for your little niche in the marketplace?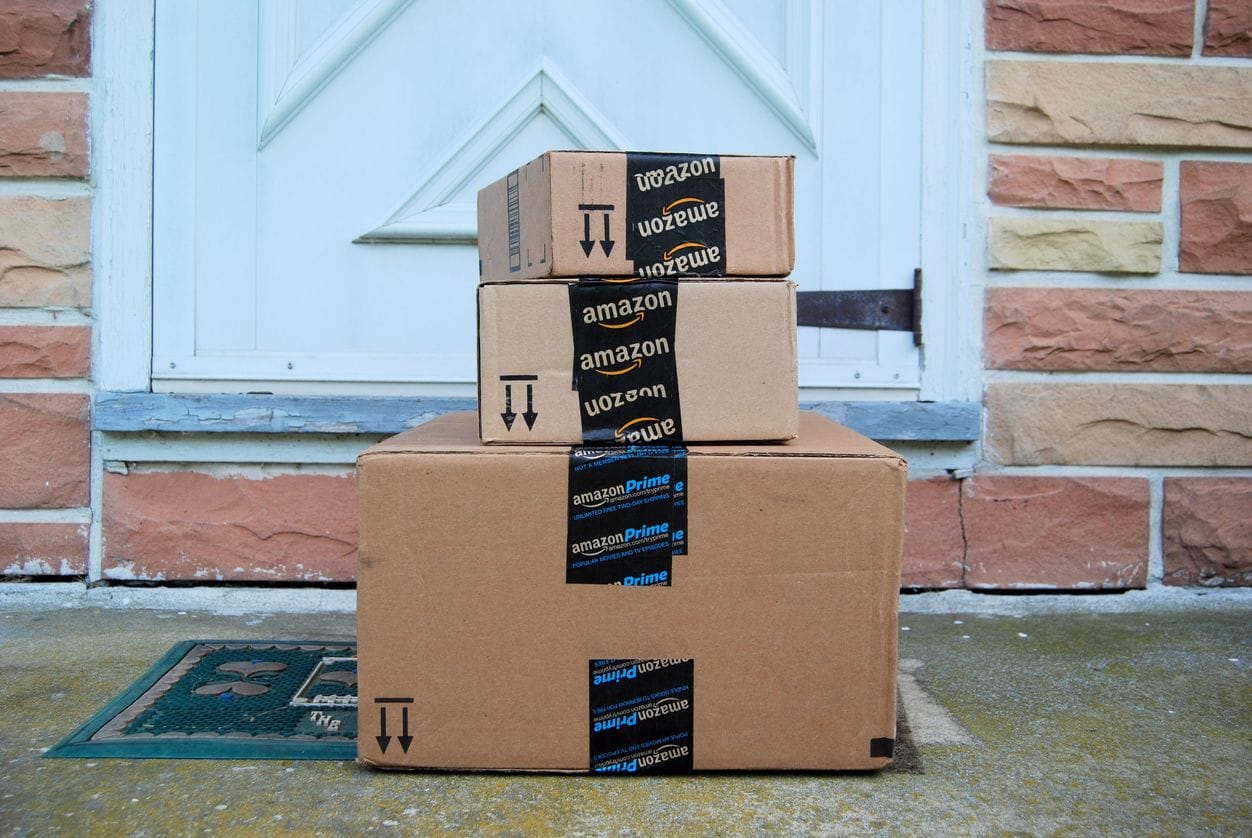 Amazon Prime as a promotional and loyalty tool
If you're not aware of Amazon Prime, it's an annual fee service that includes free two-day shipping on many Amazon's products, their video streaming service, as well as other perks.

The benefits of Prime have had an amazing impact on loyalty. For example:
Amazon Prime Members spend double on Amazon than non-members
63% of Amazon Prime members don't leave without buying something during a site visit (13% for non-members)
Studies also suggest that only less than 1% of Prime members are likely to consider other mass-market retail sites during the same shopping session.

The word of mouth publicity from the satisfied prime members has been as effective as an ad campaign.

Could you introduce a smaller scale loyalty or VIP program to your clients that they find valuable enough to buy more, buy more often and tell their friends about?
One-to-one personalised content
Amazon offers a rare experience because it serves up relevant, interesting and personalised content to every visitor and customer.

After the first visit, no two visitors will see the same homepage. It gets adapted to include previously viewed items or purchase history.

This dynamic content gives the customer a sense of belonging, making them browse for products and eventually buy from Amazon.

The personal experience starts with product discovery, liking and ratings, all the way through checkout and then again in the emails and other promotions people receive well after a sale.

Plus, it's estimated that 35% of all Amazon sales are generated by the recommendation engine.

You may not have access to the algorithms and data that a business the size of Amazon does, but you can make your customer experience a far more individual one. For example, using personalised offers as well as recommendations based on their own buying history and customers like them.
Making mobile a priority
These days, more people are accessing the web through mobile devices more than any other way. Amazon grasped this and adapted their huge site to the needs of the mobile customers.

Their website is dynamic and they have mobile apps for exclusive use on mobile devices. Again, the emphasis here is on customer experience and ease of use. As a result:
on average, 30 million people use Amazon mobile app each month (2016)
50% of all US online shoppers have used the app.
Those are some big numbers. No matter how big or small your business is, you'll benefit enormously from making your website mobile friendly.
How can you be the Amazon of your industry?
The retail environment is changing rapidly. Amazon is a business that saw these changes coming early and, through years of trials and testing, learnt an incredible amount about 21st century customers and what they want from their buying experiences.

The great news is that any business can take these successful principles and make them key features and benefits of their own. Because when it comes down to it, it's not really the size of your business, marketing budget or IT department that matters.

The fact is, that all the things Amazon customers enjoy today are the same things they've always appreciated from their favourite businesses. Only now, they're more easily available.

The question is, how can you be the small business that offers Amazon benefits to your audience better than anyone else?