6 'silly' business ideas that are actually brilliant and successful
Published: 19 May 2017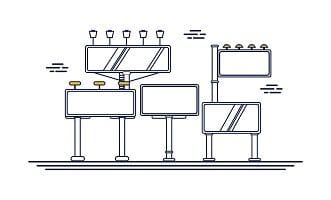 Have you ever excitedly told people about a business idea and been met with blank stares or, "That's stupid"?
Don't feel bad...you're in good company
People said the same thing to the inventers of Uber (USD68 billion valuation), Instagram (USD50 billion valuation), Slinky (USD250 million profit) and - no surprise here - Pet Rocks ($25 million profit in the first 6 months).
While some business ideas really are duds, there are also thousands of brilliant brain sparks lighting up all around the world every day. Many of them initially seem too odd or unique to work except in the minds of the entrepreneurs conjuring them up.
Do they all work out? No. But that doesn't matter.
The important thing is - it's the thought that counts
Without wild ideas we'd have no wheel, no electricity, no penicillin, no internet, no smartphones, and, of course, no rock of your own to call Fido.
So, in honour of all budding moguls who dare go where no business has gone before, we bring you six SME business ideas that may not have seemed a good idea at the time - but have gone on to achieve great success.
Square watermelons
Japanese entrepreneurial farmers were thinking inside the square when they worked out a way to stop round watermelons rolling off store shelves and taking up too much space in the fridge. The square watermelons are grown in cubed glass boxes and removed once they reach 19cm squared so they're a nice, easy carry-size.
Considered a luxury item, they sell for around USD80 each and have spawned a range of designer fruits, such as tennis ball sized strawberries that people are paying thousands of dollars for.
Throx three socks in a packet
Somewhere in those household Bermuda Triangles a.k.a the washing machine, dryer and clothing drawers, are millions upon millions of orphaned socks.
While Throx are no closer than CSI or the FBI to solving the mystery of missing socks, they have come up with a simple, yet brilliant, way of reducing lost sock frustrations and wasted search time. They sell socks in threes, not pairs, so you've still got a backup sock to keep the survivor company.
Throx are expecting to sell around 80,000 sets of one-size-fits-all socks for around $15 each in a range of colourful designs.
Hangover Helpers
To teetotallers, this may not sound like a profit-generating idea. But to anyone who's ever woken up after partying all night to welcome the New Year in, celebrate a birthday or simply because it seemed like a good idea at the time, it's the cat's meow.
While you nurse your aching head, The Hangover Helpers staff will arrive at your place, cook you breakfast (greasy or healthy) and clean up everything (well, almost everything) and leave your place looking like a party never happened.
These alcohol angels have already been featured in The Daily Mail and many other publications, as well as The Project and Today TV shows.
I Do, Now I Don't
When Josh Opperman's fiancée left her engagement ring on the table and walked out the door after a three-month engagement, he was devastated. Things only got worse when he took the $10,000 ring back to the jeweller and they offered him $3,500 for it.
Fuelled by shock and a desire to get even, he started I Do, Now I Don't a website that allows people to sell their engagement rings and other quality jewellery to people for far less than jewellery stores. The site has been a massive success, featuring on CNN, The Today Show, Fox News, and in The New York Times.
Cuddle Party
This could be a good place for I Do, Now I Don't customers or maybe it's the reason they're not getting hitched.
Cuddling with strangers may sound odd, but according to the business, at a Cuddle Party "you gain clarity and confidence, boundary and communication skills, comfort, support and encouragement and learn the secrets to welcome, relaxed, non-sexual touch. When boundaries and consent are clear, every relationship is easier." You can go to Cuddle Parties to socialise and meet new people, or there are workshops for the office.
Do normal people really go to these? The company was founded in 2004 and is now actually a federally recognised non-profit education organisation. Events are happening all over the US, as well as in Australia, Canada, Denmark, England, Sweden, and South Africa.
Something store
Can't think of a small gift to give someone for their birthday or other occasion? Something Store is a fun website that takes the stress out of present picking. For USD10, they send a randomly selected product from our inventory, and only then will your giftee (or yourself) discover what it is. They stock everything from rare books and jewellery, to appliances and tools, to games and gadgets to tools to clothes, chocolate, and more.
Nine years on, they're only getting bigger and better.
How to bring your own great business ideas to life
1. Get inspired
Look at things in your own life. Successful businesses are often started when the inventor stumbles upon an unmet need.
2. Write them down
Resist the temptation to just jump in to your first idea. Brainstorm, analyse and research them well. Is there a demand?
3. Get started
Find a mentor and look online for great resources on starting your own business.
While not all business ideas are going to be winners, never stop dreaming them up. Because work is so much easier when you're doing something you enjoy and care about.