5 Ways small businesses can make marketing profitable
Published: 16 August 2017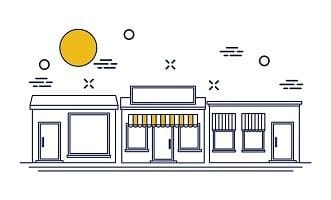 How do you feel about marketing?
When you're a small fish in a big pond, surrounded by big fish with whale-sized marketing budgets, you need to find smart, cost-effective ways to get reeled in by all those customers fishing around for a business that can help them.
Here are five proven SME marketing techniques you can use to capture attention and sales in competitive industries even on a small business budget.
Bring your unique story to life
The most powerful marketing connects businesses and their goals to the needs of customers, and conveys it in a simple engaging way.
That's where stories come in to the picture. Think Dove, Apple and Google.
Wrap up your message with human stories your own and those of your clients. It will make your business memorable and interesting as people can relate to you on a personal level rather than just as a company.
Having a compelling story behind your business can turn a brand into a household name like when Blake Mycoskie set up a business that would contribute a pair of shoes to a family in need for every pair of shoe they sold One for One.
Ten years down the line, Toms shoe brand is one of the most sought after in the fashion world.
Lift your online presence
Part of your marketing mix has to be digital. That's where people go first to find businesses, and where your competition goes to take their business.
It certainly helps if you're an early mover in your area. But, if you're late you have the benefit of seeing where everyone else is right now and learning from their achievements and mistakes.
Make your website your online calling card. Have a responsive site that is striking and easy to use. Keep it updated and original. Your users should be able to quickly understand what you do, how you can help them and then buy online, or get in contact with someone who can help them.
Similarly, the social pages of your business should be vibrant and relevant to the audience. Don't feel you need to be on every social network. Focus on the one, or ones, where your best potential audience spends their time.
Smart email marketing is another cost-effective strategy that gives you full control and allows you to establish direct contact with your customers without relying on the web.
Build your own little big community
If you have a great business, product or service, then you need to find and look after people who are truly satisfied with it.
Join in the conversations they have online. Start your own social pages and threads in forums. Create an atmosphere of a strong community around your brand. These are relatively low cost and can turn out to be more powerful than all other marketing and advertising you could ever do.
Harness the power of data
These days you don't need to make assumptions or have wild guesses about what's happening in your business, or the marketplace.
If you want to get the lowdown on your industry, your business, your competition and your customers, you simply ask the data. And you don't need a science degree to understand the answer.
For example, make use of the free and inexpensive software and applications like Google Analytics, Search Console, Google Insights and Canopy Labs that tap into market and user past, current and future behaviours.
Analyse the data and use those findings to make smarter, more profitable decisions.
Share your messages in print
The final piece in the puzzle is to back up your tactics with appropriate print marketing strategies. Printed brochures, flyers, and posters are all incredibly versatile, cost effective and speak directly to prospective customers. Especially in local communities. In fact, research shows personalised direct mail is even more effective than online marketing.

Whether you're a start-up or well established business, the Snap team understand how to plan and deliver profit-building design, digital and print marketing strategies and campaigns. So get in touch if you need some help or friendly advice.