5 proven ways to boost your retail marketing results
Published: 17 September 2018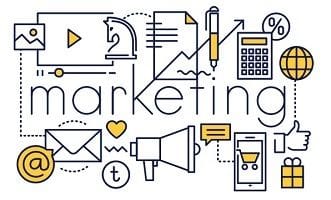 If you run a retail business, there's never been a more important time to have strategies in place to capture customer's attention, drive traffic through the door and get tills ringing!
The good news is that there are lots cost and time effective ways to market your retail business while managing it effectively too.
Here are five proven strategies to help you market more effectively to your future, new and existing retail customers.
Set up a loyalty program
It makes sense to start marketing around the assets you already have. And the most valuable asset of all is existing customers. Research show that:
84% of consumers are more likely to choose retailers that offer loyalty programs (Nielsen).
winning new business can be up to 25 times more expensive than keeping existing clients
increasing customer retention by just 5% boost profits by 25 95% (Bain & Co)
It doesn't need to be complex or expensive to run either. For example, you could:
have a simple points program for each purchase
offer VIP exclusives
give out gift and loyalty cards.
Get active on social media
Facebook, Instagram, Pinterest and other social networks can be powerful platform for retailers to:
introduce themselves (and their products) to people who haven't bought yet in a no-pressure environment
build strong relationships with existing customers
Yes, these channels can take up a bit of time, but studies show that it's time well spent. Up to 90% of consumers turn to social media to help them with a buying decision.
Use social channels to:
ask and answer questions
support customers
drive people to the store with promotions and discounts
educate on the benefits of your latest products or services
entertain with fun content
If you don't have the time to do it yourself, it may be worth putting a staff member in charge of social, or hiring a marketing graduate part time who's looking to gain some real-world experience.
Personalise direct mail and promotions
Direct mail campaigns are a retail sales secret weapon. Shoppers find them memorable and trustworthy plus they have a very high response rate.
Personalise your direct marketing and the story gets even better. Campaign response rates can be up to 15 times higher than traditional mass mailing methods.
They also work wonders in tandem with email.
Make sure your direct mail campaigns:
clearly state what's being offered
promote something the audience wants right now
compel people to act fast e.g. include a limited time or quantity discount, exclusive, free sample.
Manage customer reviews
Customer reviews and star ratings hugely influence the way people see businesses whether they're online or physical.
One consumer survey found:
88% have read reviews to determine the quality of a local business.
85% read up to 10 reviews to make decisions.
72% say positive reviews make them trust a local business more.
88% trust online reviews as much as personal recommendations.
To build trust and respect, make online reviews part of your retail marketing strategy by:
responding to both negative and positive reviews in a timely manner
asking for reviews from loyal customers
Use video marketing
Video marketing is more popular than ever and can increase the likelihood of a purchase by as much as 64%.
Video speaks directly to your audience, so it feels personal. Plus, it connects with our sight and hearing, which makes it memorable and hard to ignore.
There are so many possibilities for retail video marketing, such as:
product demos
behind the scenes
introducing staff
customer stories and testimonials
educational pieces
These days you can make quality videos on a small business budget and a small phone. Just be sure the content is short, audience focused and interesting to watch. Or you can have affordable professional videos shot and produced.
Video also helps with your Google search ranking by keeping people on your webpages longer and will be seen when you add it to YouTube.
It's easy for retail business owners to be so involved in the day-to-day operations that marketing and promotions get left behind.
Testing out some or all of these practical and proven retail marketing tactics can help attract new customers, keep existing ones delighted and ultimately, boost your bottom line.