5 landing page UX tactics to help boost conversions
Published: 4 July 2018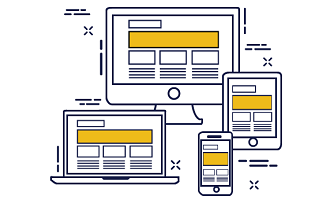 Are you spending time and money driving traffic to your website through SEO, ads and social media? It could all be going to waste if the landing pages people click to aren't converting visitors into leads and sales.
Compelling landing pages with well-pitched calls to action are essential if you want to seriously lift business and profits online.
To ensure potential customers love your landing pages rather than leave them, it's important to create an enjoyable user experience (UX).
So here are 5 ways you can enhance your landing page UX to help turn curious clickers into loyal clients.
Keep them scrolling for more
Statistics show that landing page visitors prefer scrolling over navigation links.
Scrolling is also more convenient for mobile users. And, these days, they're likely to be a good percentage of your audience.
ClickTale conducted a scrolling behaviour study of 12,000 vertical scrolling page views over a month. They found that:
91% of page views occurred on pages with a scroll bar.
76% of those people scrolled down.
22% scrolled to the bottom of the page.
So, design your page with this in mind and focus on writing engaging copy to entice your viewers to keep reading further, and then to act on your call to action.
Add the magical power of video
The longer people stay on your page, the more likely they are to take action.
For this reason, video is a powerful weapon on landing pages. The blend of visual appeal, movement and sound engaging two senses at once keeps us intrigued and focused.
As a result, video has been known to increase landing page conversions by up to 80%.
Create a personal experience, write a script and use real people to explain the benefits of your product or service and use customer testimonials to build trust and connection.
You can also add your video to YouTube to boost your SEO and encourage likes and shares.
Make way for white space on your page
Like a pause to a good speech, a full stop to a sentence, so is white space to a web page. By using it liberally between text, margins and graphics you can:
prioritise content
guide visitors to different parts of your page
make your message easier to read.
Your blank space doesn't need to be white. It can be any colour, providing it separates the elements and doesn't make text difficult to read.
Think of white space as an active element on your landing page and work it into the design.
Play on the emotional appeal of colour
Colour triggers emotions, so don't be afraid to use it on your landing page to attract attention and garner the right feeling in your readers.
Bold fonts and bright colours help maintain interest, encourage page scanning and keep eyes on your content.
Some interesting facts about gender and colour...
In a study of people in 22 countries by Joe Hallock, a Design Manager at Microsoft:
57% of males said blue is their favourite colour.
35% of females said blue.
0% of males said purple.
23% of females said purple.
Think about the overall design your target market, the product and service, the CTA buttons and links.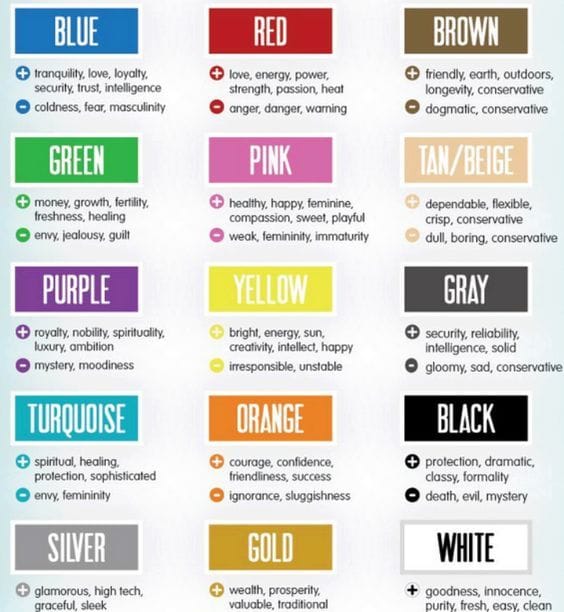 Close with a magnetic CTA
The call to action button is the most important button on your landing page. And while you want to finish your page with a big CTA bang, it's important to give people access to it higher on the page as well.
Ideally, have one CTA in the first screen they see. If the page is several screens deep, you should add one or two more before the final CTA at the bottom of the page.
Design your CTAs with colour and contrast to ensure:
they get the attention they need
they're easy to read for all your visitors
there's no mistake about what to do next.
Users are much more likely to click on a CTA button that strongly contrasts with the background colour. But beware, some people are colour blind which can change the rules so keep this in mind.
Contrasting colours:
Red/aqua
Orange/blue
Magenta/green
If you have never used a colour wheel, now is the time!
While compelling copywriting and graphics are also vital for landing page success, everything needs to work smoothly to transform a mildly curious visitor into a lead or paying customer.
Including these UX tactics will greatly improve your visitor's experience.
It will encourage them to pay attention to your message, trust your business and feel more comfortable about taking that crucial final step becoming a valued lead or customer.
To get some expert help and advice designing landing pages that convert, talk to your local Snap Centre today.
Author:
Snap Franchising Ltd