5 Keys to Email Marketing. Ignore at your peril.
Published: 22 April 2013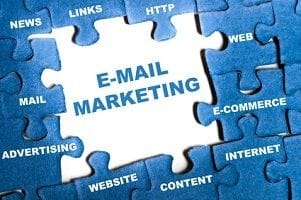 Rules of engagement
Most businesses agree that emails can be an efficient marketing tool to reach existing and potential customers. However there are rules of engagement that businesses must use if their email marketing campaigns are to be effective, and importantly opened, read and responded to by the recipient.
Here are 5 imperatives you need to keep in mind when you are emailing your customers:
Spam: Before you start repeatedly emailing your customers, you need to ensure that they have given you their permission. This is what's known as an "opt-in". It is quite important that you have an email program that can manage this.
Un-subscribe: In order to comply with laws here in Australia and abroad you MUST have a way for your client to unsubscribe or "Opt-out" of receiving any further emails from you.
Personalisation: Personalisation is the most important step in email marketing best practices, as it lends a positive and warm feeling to your message first name. The receiver of the email feels important and has a connection to you in some way.
Deliverability: To ensure your emails get through to your clients you should ensure you aren't using words that may get caught in spam filters, like free, special or other words that may raise alarm bells, especially in your subject lines.
Repeated contact: A subscriber will remember you only if you repeatedly communicate with him/her. Auto-responders are the best option to achieve this objective without the hassle of remembering to follow up. You can engage yourself in other activities of business without missing out on staying in touch with all your customers.
If you keep these 5 keys top of mind, your email campaigns will be better received by your customers, your brand will always be viewed favourably, customers will stay receptive to any communication you send them, your email will actually be opened and read and more leads will be generated.