5 great ways to integrate digital and print
Published: 9 January 2019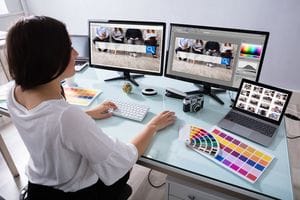 Integrating print and digital in your marketing campaigns can be a powerful way to increase your brand awareness, customer engagement and sales. Here are five brands that managed to leverage the power of both mediums in their campaigns.
1. Louvre Abu Dhabi's highway gallery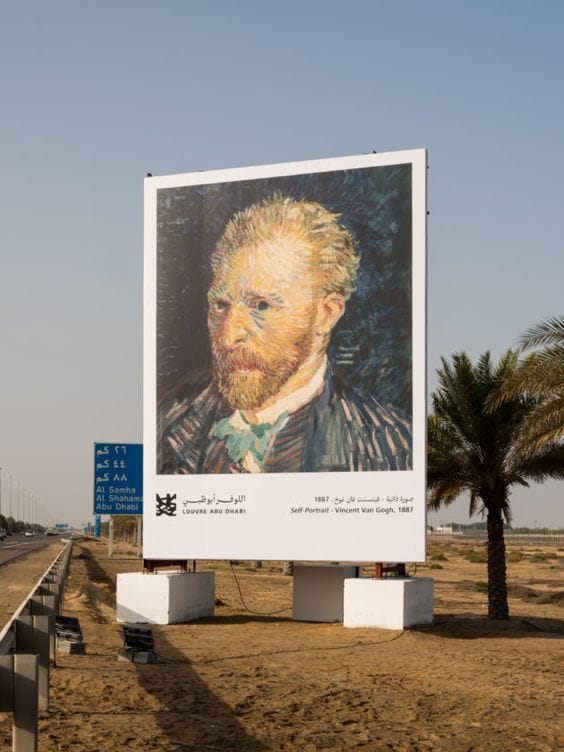 The 'highway gallery' campaign was launched in 2017 to promote the opening of the Arab world's first Louvre museum. Since the United Arab Emirates don't have a strong museum-going culture, the Louvre installed solar-powered billboards featuring famous artworks along 100km of highway heading into town. Each billboard was synced to the top three local radio stations so, as cars passed them, passengers could hear a 30-second audio clip about the piece and its artist.
2. KIWI 'first steps' campaign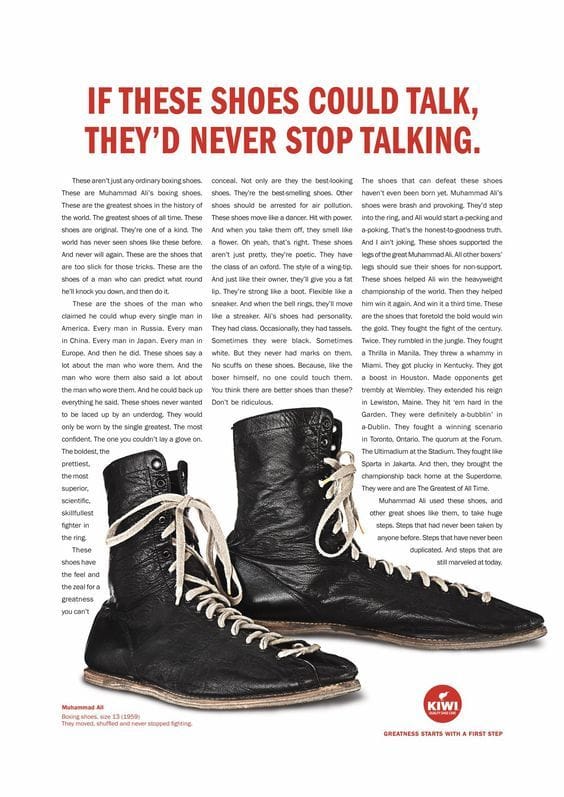 KIWI certainly swam against the tide when creating their 'first steps' campaign. Contrary to current advertising trends, the iconic shoe polish manufacturer created full page, long-copy print ads, featuring stories of influential historical figures all centred around their footwear. In the process, they managed to track down the original shoes of the likes of Amelia Ehrhart, Abraham Lincoln, Ernest Hemingway, Florence Nightingale and Muhammed Ali. The print ads were backed by social media and a webpage where you could view the shoes up close and listen to audio stories.
3. Dove's 'campaign for real beauty'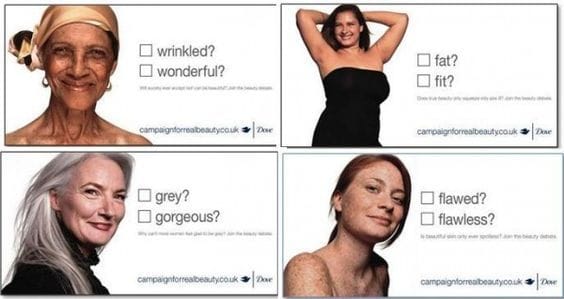 Dove's 'campaign for real beauty' challenged conventional views on female beauty. In a series of roadside billboards featuring different women next to single-word statements, they asked onlookers which one they agree with. When people texted their vote to a listed number, the results appeared next to the image on the billboard. Needless to say, the campaign went viral, sparking online and offline conversations around the world.
4. Nivea's protection bracelet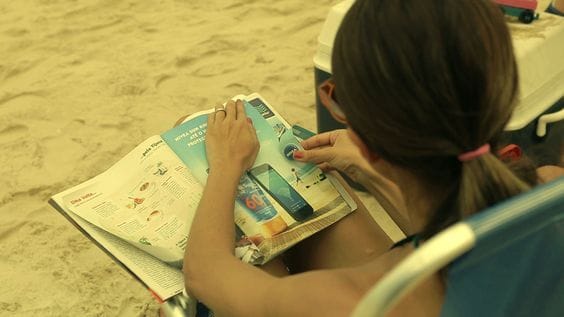 Published in a popular women's magazine in Brazil, this Nivea print ad was made from humidity-resistant paper and equipped with a trackable bracelet for kids to wear on the beach. Using the brand's Sun Protégé app, parents could then track how far their children had wandered off on their smartphone, alerting them if they'd gone too far. The ad won the 2014 Mobile Grand Prix in Cannes and made Nivea the country's number one skincare brand for the first time.
5. Coca-Cola's magazine speaker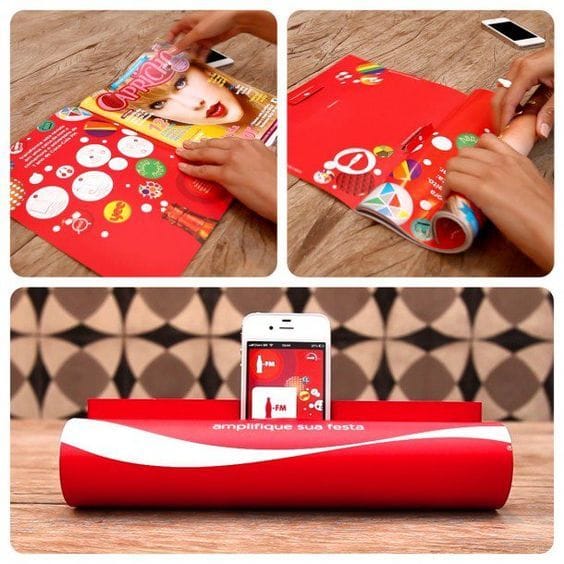 To celebrate the first anniversary of Coca-Cola's very own online radio, Coca-Cola.FM, the brand launched a special campaign in collaboration with the Brazilian magazine Capricho. The print ad listed instructions on how to transform the magazine into a portable speaker. People could then use it to listen to the Coca-Cola radio tunes with their smartphone.
Integrating digital elements into print campaigns cannot only boost your sales, but completely transform perception of your brand. These five ads have proven it.
Author:
Snap Franchising Ltd