5 elements of magnetic loyalty programs
Published: 22 August 2018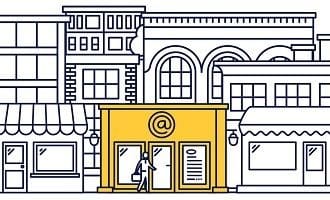 How valuable are good loyalty programs? Here are some stats to impress your sales team and accountant:
it cost up to 25 times more to sell to a new customer than an existing one
existing customers spend 67% more than new customers
76% of customers like receiving offers based on their purchase history
Loyalty program memberships are growing year on year
Loyal customers are worth an average 10 times as much as their first purchase.
Of course, some loyalty programs are more successful than others.
Here are five loyalty strategies you can use to take care of your best existing customers and bring new ones onboard.
Treat your best customers like VIPs
Your first priority should be look after those who look after you and tell friends how wonderful you are.
Consider ideas such as inviting VIP customers to:
buy limited edition goods.
enjoy advanced access to new releases.
test new products and give you feedback before they go public
attend special events
learn from a renowned expert e.g. course, hands-on workshop, etc
submit photos of their favorite products in their favorite places and give the winner a free professional photo-shoot
Personalise your offers
We've been preaching the value of personalisation for a while now - because of the proven impact it has on conversions and loyalty.
It works because customers appreciate value that is relevant to them. It says that you really care about what they want and not just for their hard-earned money.
You can personalise your loyalty program through:
Gifts - tailored to the customer's size, favourite colour, specific problem, occasion, etc.
Helpful advice - a in-person or online meeting with your team
Including their name - the simple act of printing someone's name on a gift, loyalty card, promotional piece, etc has a bonding effect on the brain.
Offer omni-channel options
Today, most customers do business online and offline. To them, it should be just as easy to browse, buy and get delivery either way. If you have a young audience, the expectation is even higher.
Businesses that make this experience easy are set to thrive in the coming years. But those who don't, could be in trouble.
To capture and delight your potential customers at every point, make your loyalty program accessible at point of sale, over the phone, online and via mobile.
Ideally, they should be able to start online and switch to in-store halfway through. A completely smooth experience wherever they connect with you.
Make it easy to track
Simple, easy, no worries the brain loves and craves things that don't make it work hard. Especially when it's deciding which business to go with.
On the other hand, complex ideas are a strain on the mind and not something it wants to spend too much time on or come back to.
By making your loyalty program easy to follow, customers:
can see and feel that they are being truly rewarded
excited by the real possibilities of what they can achieve
motivated to reach the next milestone.
Don't just reward purchases
Of course, you want your loyalty program to encourage sales. However, sometimes the most effective way to gain sales is to build trust and provide a valuable service that people can't get elsewhere.
For example:
Lancôme gives points for watching their online video tutorials and writing product reviews.
Kimpton Hotels offers rewards for social media shout outs.
Walgreen lets shoppers earn points for visiting different store sections.
How can you weave the chance for people to explore, learn, test or talk about you out into your loyalty program as a step towards buying?
A good loyalty program is one that enhances the customer experience and strengthens your relationship with them. Building your loyalty program around one or more of these tactics can send a message to your audience that you care about them. And that inspires loyalty in return?
To enhance your program even more, Snap can create unique, branded and personalised loyalty cards. To find out more, talk to the experts at your local Snap Centre today.