4 low-cost event marketing tools proven to work
Published: 16 July 2018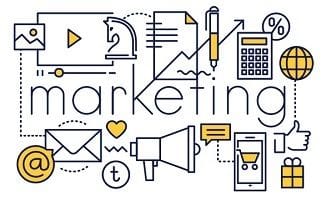 Whether your hosting, presenting at, or setting up a stall at an event, it's crucial to make the most of your investment.
While SMEs may not have the luxury of big event marketing budgets or much experience in any sort of event promotion, there are simple proven tactics that will go a long way to getting a big return on investment.
Here are four of our favourites.
1. Email Marketing
Email is one of the fastest and most effective ways to let your audience know about an upcoming event. At the same time, it's a medium where you only get one shot at making the right impression.
So, when planning and producing your event email campaign:
ensure your message is crystal clear
focus on the things that are important to your impatient audience
look at personalising with the receivers to grab attention
test different subject lines to see which gets the most clicks
highlight your speakers
include a video previous event highlights
add testimonials
2. Social Media
Events are social occasions that often gather steam when promoted in the world's biggest gatherings of like-minded folks a.k.a social networks.
Take advantage of the easy, time-saving and cost-effective opportunities that social channels serve up to build buzz around your event. For example:
Use Facebook to create event pages, share updates, engage followers and target specific audiences (with paid advertising)
Use Instagram to boost your brand with inspiring images.
Use LinkedIn for B2B and industry networking and event announcements.
Use Twitter with event hashtags to build excitement before and during your event.
Use Snapchat if you're trying to connect with a young audience.
Try a few, or all, of these tactics:
Create an event hashtag.
Sell tickets through your Facebook Event.
Tailor content for each social network.
Run a social media contest to motivate word-of-mouth promotion.
Work with influencers.
Use live video on event day.
3. Flyers
Printed flyers can be one of your most impactful and cost-effective event marketing stars.
The low cost of designing and printing flyers means they often quickly cover their wage many times over. Plus, there are some amazing and affordable print finishes available these days to help you capture attention.
When using flyers to promote you event, remember to include key information to help potential attendees RSVP or want to learn more, such as:
the event name
time, date and location
ticket price (or that it's free)
the call to action (buy tickets now, come along and see us, reserve your place, etc)
website, any event hashtags
contact details
Always proofread before printing to make sure all the text is legible and grammatically correct.
4. Direct Mail
One of the most powerful ways to influence customer decisions is to make them feel like they are a part of something special or exciting
Sending your target audience a personalised and uniquely designed piece of direct mail can stir up feelings better than almost any other type of marketing. Plus, the creative possibilities are only limited by your imagination.
When creating your direct mail campaign, ask yourself:
What would entice this audience to take notice?
How can we set ourselves apart from other mail?
What content would make them curious enough to want to find out more?
What call-to-action is likely to get the best response because it's easy for them?
Whether your event budget is super tight or overflowing with funds, these marketing tools should always be considered in the mix.
After all, you can host an amazing event with almost no marketing budget, but you can't host an event with no marketing.
If you need some help making your event a success, talk to the people with the smart event marketing ideas at your local Snap Centre.