4 common SME marketing mistakes (and how to turn them into sales magnets)
Published: 15 October 2018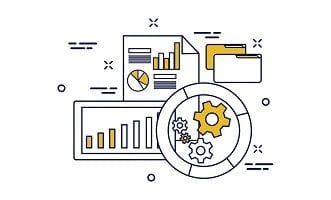 John Wanamaker, the American entrepreneur who pioneered department stores, price tags and marketing once said, "Half the money I spend on advertising is wasted; the trouble is I don't know which half."
Somehow John must have figured it out because at the time of his death in 1922, he had a personal fortune of more than USD100,000 (over 1.2 billion dollars today).
But not everyone has been able to figure it out. One hundred and fifty years on and many marketers and business owners are still throwing time, effort and money at marketing campaigns and hoping for the best.
As a result, a lot of customer dollars destined for their pockets are going elsewhere.
Well-informed marketing lifts sales, profits and ROI
Today, armed with the benefit of decades of testing, new technologies and in-depth research, you don't need to make big invests to lift your marketing ROI.
You just need to take advantage of simple, low-cost, or even free, opportunities.
Here are four common SME marketing mistakes, and how to turn them into traffic, lead and profit-building assets.
1. Not understanding what customers need now
You may think you know your customers, but how long has it been since you asked them about their needs, problems and thoughts on your business and what you sell?
And how about those Gen Ys and Millennials who are new and lucrative audiences in your market?
People's needs, desires and issues are changing faster than ever. Many marketing approaches that worked five, 10 or 20 years ago aren't nearly as effective today.
You need to know what your customer's needs, desires and problems are right now.
It's easy and cheap for any business to do accurate research through:
Email surveys
Online surveys
Online user testing (of your website)
Social media
In person research
Google Analytics, A/B testing and other tracking tools
Spend some time and a little money (or vouchers) understanding what your audience like, dislike and want from a business like yours.
By taking out the guesswork, you'll create far more powerful and effective marketing campaigns that connect with your prospects and customers, and entice them to buy.
2. Not using analytics data
Linked to the point above, many SMEs don't take advantage of the incredible information that Google Analytics (GA), CRM reports, sales reports and other tools, provide.
In the case of GA, most businesses only use a few high-level reports. Others rarely use them at all. Some don't even have this magical gift from Google installed on their websites.
The idea that you can see exactly how many people have visited your business, where they have looked, what they have bought, where they have dropped out, and a whole lot more would have sounded like science fiction to marketers in the nineties.
Today, any business can access that invaluable information in real time, for free, with a few clicks.
Do an inventory of the reports that are available to you through various technologies.
Then decide what's important and keep tabs on how these figures change with your marketing.
For example:
website traffic
pages visited
time on page
where they leave your website
keywords to find your pages
conversions (on site and ads)
purchase information
order size
audiences you sell most to
times of year you see demand rise and fall
This will help you understand where to focus your marketing, where to make changes and where to stop blowing money.
3. Focusing more on features than benefits
In simple terms:
features are what your business/product/service does.
benefits are the results or outcomes that your customer experiences
benefits are solutions to your customers problems.
Examples might be:
Problem wish I could listen to music and podcasts on the bus/at the gym
Feature 1 gig of storage on the new iPhone
Benefit put 10,000 of your favourite songs and stories in your pocket
or
Problem worried about driving with family on the busy roads
Features EyeSight Driver assist technology, Pre-Collision Braking, airbags
Benefit Rated the safest 4WD on Australia's roads five years running
A lot of marketing copy makes the mistake of highlighting the features or details of a product or service up front, rather than the benefits of using it.
Why? Because when you're well versed in the intricacies of a business, product or service, it's easy to forget that some people have little or no idea of how your offer can help them.
It becomes almost impossible to fathom that someone can't see the advantages in being a customer.
To avoid losing potential customers, and boost conversions:
focus on benefits first, especially when talking to new customers (the emotional sell)
back up your benefits with features (the facts and proof behind the sell)
In other words, let them know loud and clear that you are the business to solve the problem keeping them awake at night.
4. Not making it personal
In a world where people feel more and more as if they're 'just another number', it pays to get personal with your customers.
Research shows that one of the biggest turn-offs for customers is seeing information, products, services, deals, etc that aren't relevant to their needs.
People just don't have the time to waste with businesses that don't appear to understand, or care about, what they want.
Marketing personalisation comes in many forms. Some require more work than others, but they can all reap excellent returns. For example:
Some of the benefits of personalisation include:
attracting more customer's attention, and holding it for longer
increased conversions
building stronger relationships with potential and existing customers
more repeat purchases
delivering greater profits through better ROI
And who doesn't want all of that?
Good marketing is about giving your audience what they desire most.
The more you can convince them that you have what they want, the more they'll want to do business with you.
By doing these four areas of marketing well you can quickly reduce your wasted dollars and help turn more cold prospects into hot leads and loyal customers.