2018 Consumer Email Report - what SMEs can learn and use
Published: 3 October 2018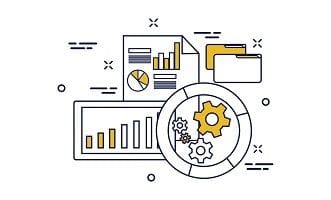 Despite everyone being inundated with spam, overloaded inboxes and diminishing patience, email is still one of the cheapest and most effective marketing tools available.
But don't take our word for it. The fourth annual Adobe Consumer Email Report has been released and the verdict is in
We still love emails, but we want to see other marketing channels too.
Here are some of the highlights for your email marketing pleasure.
Changing trends online
People want to be able to communicate with each other through technology, including instant messenger, email, social networks, video conferencing, file sharing service and phone.
This brings in several opportunities for the SMEs to reach out to the customers through a medium of their choice.
There's also a growing desire to receive tangible messages in the form of personalised cards.
More time for emails
The Adobe study found that people are:
spending more time checking e-mails
looking at more work emails watching movies, walking, commuting and yes, in the bathroom
spending 2.5 hours a day with personal emails (up from 2.1 in 2017)
The key for businesses, is to come up with the right messages and relevant content to turn these hungry viewers into customers.
AM is viewing peak hour
Most people check their emails before they start work:
Some people check in bed
44% said they checked mails while getting ready for work, having coffee or eating breakfast
Plenty do it on their commute
This makes it worth doing tests to see which time is the best for getting your emails opened e.g before they wake up, or while they're eating.
Phones are favourite
Considering the stats above, it's hardly surprising that customers prefer to access their emails on phones.
Respondents said they checked mail on mobiles 85% of the time
16% said having better email viewing experiences on mobile was very important.
When creating emails for a mobile audience (something every business needs to do):
Ensure your email reformats properly for email
Don't make people scroll too much to read (20% respondents said it annoys them)
Use pictures and images that load easily
Say it in pictures wherever you can, or keep words to the minimum
Use fonts that are easy to read
Why people unsubscribe
The main reasons subscribers stay or go related to relevance and frequency of emails. They're biggest gripes were:
receiving a barrage of emails (45% think it is most annoying)
too promotional (39%)
not recommending products that match their interests (33%)
ending offers that have already expired (22%).
misspelling their names (17%).
Asking questions in your emails about the content, and offering people the opportunity to receive less frequent emails, can help you better understand their needs.
It also says you care.
What people want most from marketing emails
27% said they prefer receiving personalised emails that cater to their interests
39% wanted more information/education content and less promotional
12% want to be able to buy without leaving the email
People like personalised emails (to an extent)
Just as personalised direct mail dramatically boosts conversions, personalised email captures and holds attention and encourages conversions.
However, it's important to make the receiver comfortable and not like they are being watched by Big Brother:
Use the right name
Offer products and services that match their interests
Don't include too much personal information.
As with every other marketing channel, customers want and expect emails that are relevant, beneficial and easy to understand whether they interact with them while sitting at their desk, or on theanyway, you get the picture.
If you have a campaign coming up and need some help creating an email that gets clicks and conversions, talk to the experts at your local Snap Centre.
Author:
Snap Franchising Ltd