2017 marketing plan resolutions
Published: 8 December 2016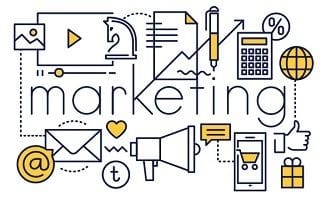 How to make the New Year your year
It's almost 2017. And while you may have half-heartedly thrown around some personal resolutions that you'd like to start in the New Year, what about business resolutions?
Kicking off January with a strong marketing strategy can set the stage for a big 12 months.
Now is the time to crunch numbers, understand what is and isn't working for you now and put together a plan of attack to make 2017 the one you look back on as your launch pad to the big time!
Here are some areas you can examine.
Revisit your business plan
This helps you discover potential new strategies and prepare for any budgeting you may need to make them happen. The first step is to determine which marketing ideas and decisions were winners and which ones were more in the Miss Congeniality category.
Set time-limit goals
Decide what you would achieve in 3 months, 1 year, 2 years and 5 years. Set target dates; For example "I want to update my website by January 31st" or "I want to increase my in-store sales 15% by the end of the second quarter."
Create a calendar of marketing events
A marketing calendar will keep you on track, remind you of deadlines, help you plan budgets and project how your activities are distributed throughout the year using a structured and well thought-out manner. That way nothing is left to chance, and nothing crucial is forgotten when it's too late.
Focus on your technology
To keep up with consumer demand, as well as the ever-changing markets, you should be focusing on technology. This includes things like:
how your orders are taken, tracked and fulfilled
how your customers communicate with you
Are the processes efficient? Is there one area you need to invest in soon to fix problems or take advantage of opportunities?
For example as a retail owner you may need to update your point of sale material as it's not closing business. Or a supermarket owner may find excessive shoplifting means it's worth upgrading surveillance technology.
Refresh your content
Fresh, benefit focused website messages are crucial for SEO rankings and to engage your audience. Audit your website pages and check whether all the information is accurate and relevant.
For example, the products or services you offered when you started your website may have changed over the years. The reasons people buy may have changed too. Do you need to change descriptions and photographs of products, or have you included the new service provided?
Hit the 'social scene'
Facebook, Twitter, Instagram, LinkedIn, Google+, Snapchat. Do you know where your audience like to get social? Is your business there?
Do some research to learn where your potential customers hang out. Social media is proving one of the most powerful mediums for businesses to be noticed, build trust and get talked about. And social media is often the first step in the sales journey for many customers.
If you can't devote much time to a social network strategy, find a social media planner who can help you part time, or organise some training for one of your employees.
Don't wait until next year to put your 2017 marketing plans into action. Do it before the year starts and you'll be out of the gates at the same time as any smart thinking competitor and well ahead of the rest of the pack.
If you need some expert marketing help for the new year, have a chat with the Snap team today.