10 lessons brands can learn from celebrities
Published: 18 June 2015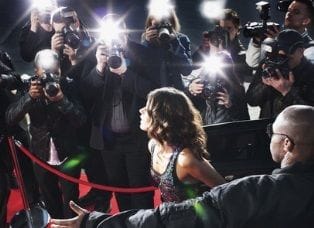 For savvy marketing and self-promotion tips for your brand, look to the stars.
There's no denying that some celebrities have turned their social media and public presence into a successful business venture. From the products they choose to endorse to the way they present themselves online, take stars such as Lady Gaga and Ashton Kutcher as your inspiration.
1. Personalise your brand
Give clients something they can really relate to by letting your brand's personality shine through. Are you quirky? Academic? Reliable? Choose content that always fits your brand's tone and style.
2. Listen to your audience
Pay attention to what your friends and followers are saying and show that you're listening by responding when appropriate.
3. Share secrets of your success
How did your business get to where it is today? People love to hear the secrets behind a success story, so share inspirational information about your journey.
4. Demonstrate your appreciation
When someone has said something nice about you on social media or has taken the trouble to share a good experience, make sure you thank them for it whether verbally or with a special discount.
5. Picking your friends
It's also a good idea to think carefully about the other brands or individuals you align yourself with someone else's bad reputation could rub off on your business.
6. Highlight your differences
Many of the most memorable stars are the ones who've dared to break the mould. Be proud to show off the small things that set you apart from the competition.
7. Find new interests
Think about the kind of things your audience might be interested in outside your business and share content relating to these topics not every message has to be about your own brand or products.
8. Know what you want
Celebrities don't only want followers they want people who will buy the products they endorse or attend the shows they put on. It's the same for you define your goals and work towards them.
9. Treat social sites like a starter
Gaining followers on social sites is great, but what you really want is to tempt users back to your own site. Take a leaf out of Kim Kardashian's book and use your social presence to showcase the content you host.
10. Don't fear reinvention
To keep attention levels high, you have to be comfortable with reinventing your style and online presence on a regular basis. As long as you continue to stay true to your brand, this is a great way to keep content fresh.

Pay close attention to a few of your favourite celebrities and their online aura to give your own brand presence a makeover.

For more advice about building a strong online presence, contact your local Snap Centre.