How print can help enforce internal policies
Published: 3 February 2020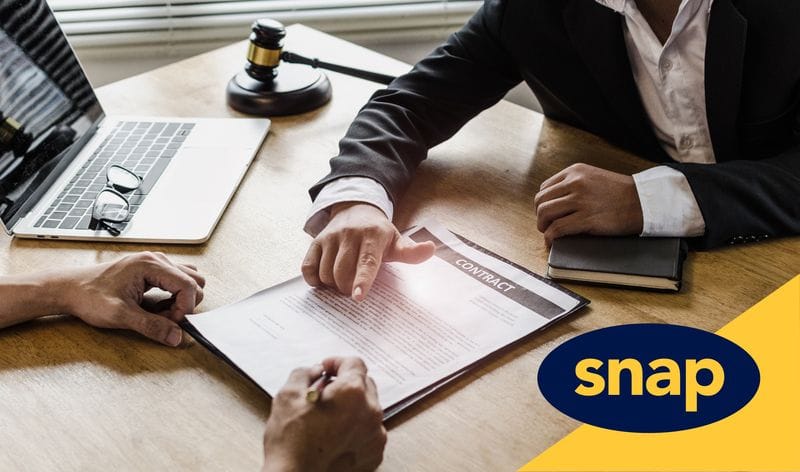 From training manuals to operational procedures and important Work Health and Safety (WHS) information, internal policy documents should help make your team aware of key workplace issues and important company guidelines. But struggling through dense, text-heavy documents isn't everyone's idea of a good time. These five creative hacks can help you make your key policies more reader-friendly.
1. Dress up your design
Although word-heavy, internal policy documents don't have to be visually boring. Ensuring your documents are appealing to the eye will help make them more reader-friendly and easier for your team to digest.
For one, it helps to consistently use a limited number of fonts that are easy to read throughout the document, and break up text with topical subheads. Bullet points can be another effective way to break out key information. And don't be afraid to use elements like graphs, tables and images to help visualise points where appropriate. Also, the strategic use of white space throughout the document can make your content easier to follow.
2. Add a splash of colour
Colours are an important design element you can use to make your internal policy documents more reader-friendly. Using your brand colours in every document creates a consistent, familiar feel your team is more likely to identify with.
You could consider using colour theory to help elicit a certain response from your readers. For example, using a splash of colour to make a key point stand out may help your employees retain and recall important information. This is known as the 'isolation effect'.
3. Bind it right
A good first impression is everything. That's why, when it comes to policy documents, professional bindings are a must. Comb binding is a popular choice for thick internal policy documents, while wire binding is a slightly more durable option for items like training manuals that are passed around frequently. Perfect binding will give you a professional book-like finish, and saddle stitching is a good low-cost option for thinner documents.
4. Say it with a sign
Signs and posters are an effective way to display important information that you'd like your employees to be reminded of throughout the course of the day. For example, WHS-related reminders would be placed in areas where there's an injury risk, such as where people tend to lift heavy items. They are also great for posting important company-wide notices and announcements.
5. Choose the right finish
The right finish also plays an important role when printing policy documents. It greatly influences your policies' physical shelf-life and their final look and feel. Lamination is a smart choice for short training manuals, signs and posters. The plastic coating is very durable and can be easily wiped clean. For longer documents, a heavier paper stock with a matte finish is more likely to stand up to frequent use than thinner paper stocks or gloss finishes.
Internal policy documents are important, but they don't have to be boring. Put some effort into design and printing, and your team will be more likely to read and retain the key information you need them to know.
Find a Local Snap Centre to freshen up your internal policy documents.