How colours speak for your brand
Published: 11 August 2019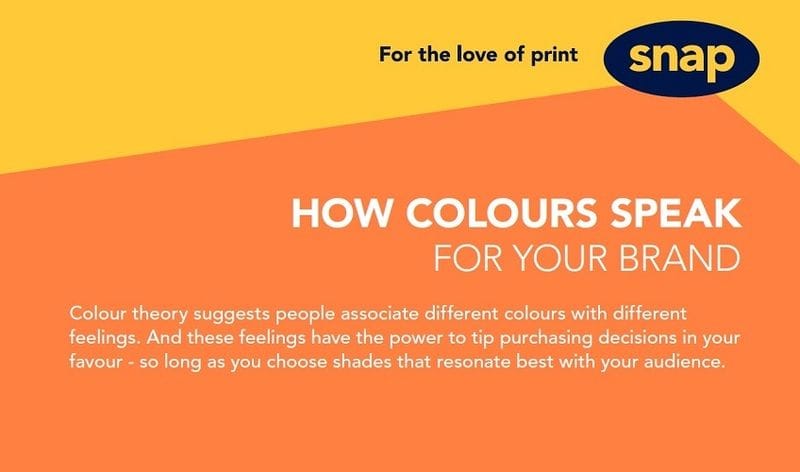 The role of colour in brand communications
Colour certainly matters when it comes to communicating your brand. Have you heard of colour theory? It's an idea that suggests people associate different colours with different feelings, and these feelings can help tip purchasing decisions in your brand's favour. For inspiration on how you can use colour to influence and connect with your audience, fill in the form below to download the free information sheet.
Want more amazing content?
Sign up for our free monthly eNewsletter.
Sign me up
Make an Enquiry
If you'd like to find out how Snap can solve your business print and design needs, make an enquiry now
Make an Enquiry