4 ways to dress up your annual report
Published: 5 March 2021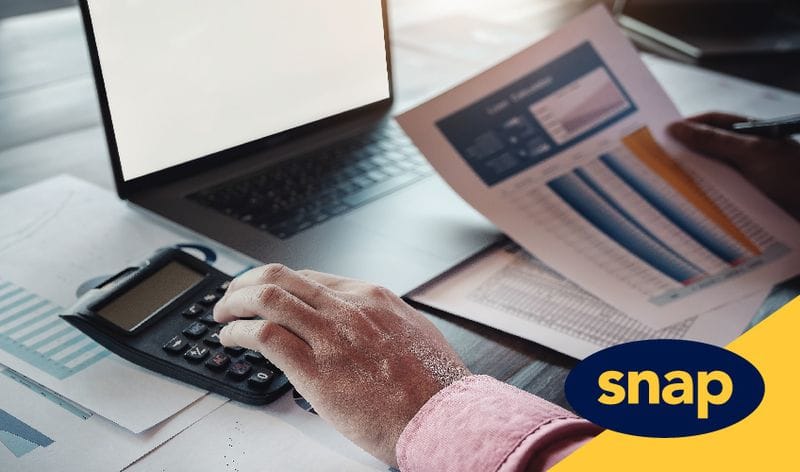 Annual reports aren't known for their good looks. However, there's no reason they shouldn't be both informative and appealing to the eye. It can even help create more interest and boost people's confidence in your organisation. Here's how to dress up your annual report in a way that people will actually want to read it.
The cover: The best first impression
One of the most important elements of your annual report design is the front cover. Despite what people might say, it's just too easy to judge a book by its cover. That's why a great cover design can help you set the tone for what readers can expect to find inside and you'd want them to be excited about it.
You can make the front cover sing by:
Using visuals, like a relevant image
Not shying away from using your brand's colours
Creating a design that connects with your target readership
Get the basics right
Whether your annual report is being presented to employees, external stakeholders or a combination of both, it's an important marketing tool. As with every document you produce, this is an opportunity to showcase your organisation's professional identity and successes. That said, sticking to your brand style guidelines can help you convey that message. So don't forget to use:
The right fonts
Clear headings, sub-headings and paragraphs
Bullet points to highlight useful items
Your own tone of voice, e.g. is it light-hearted or more serious?
Consistency all the way through the report
Use intriguing graphics
Big blocks of text can quickly disengage readers before they've even started reading. It can make your report's contents appear heavy and hard to digest. Breaking up the text with graphics is a great way to help readers feel more at ease with the task of reading an annual report.
Of course, these graphics should be relevant to your content, however, they could include:
Colourful graphs to highlight important information
High-quality photos of your people to put a human element among the finances
Artwork that complements the data and your brand
Infographics that draw the eye to the information you want your readers to focus on
White space: When less is more
While there's a lot of information to be packed into an annual report, it's just as important to know when to give a page room to breathe. That's why white space the parts of your document that don't have text or pictures on them is an important design element. These blank spots in your document can help draw the eye and take in large amounts of information. White space can be created by:
Using wide margins
Leaving unnecessary decoration, like borders, off the page
Surrounding each element with its own, thick white frame
Minimising the amount of text on each page
A well-designed annual report does more than share financial data; it connects your audience with your organisation and helps keep them interested in what you have to say.
Ask the experts to help design and print your next annual report in your local Snap Centre.