How to use personalisation to supercharge direct mail
Published: 20 November 2019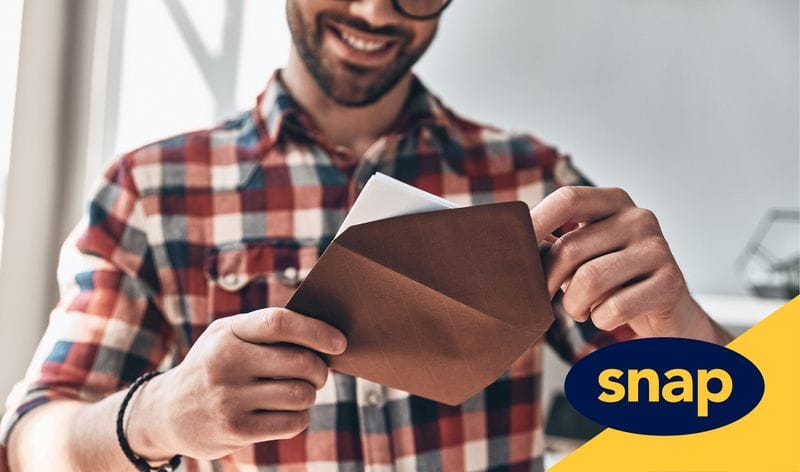 The power of personalisation has made it possible for direct mail to remain relevant over the years. After all, it's here where this timeless marketing tool can really shine. Here is how you can use personalisation to take your direct mail campaigns to the next level.
Why direct mail?
In a society where we predominantly promote digital experiences, direct mail is a medium that works to engage our all our senses. From the texture and sound of 250gsm paper unfolding between your fingers to the smell of freshly printed ink, direct mail allows you to create powerful multi-dimensional brand experiences that stay with the recipient for longer
Technology like variable data printing (VDP), now allows you to personalise your direct mail campaigns beyond just addressing your recipient by name. From QR codes, to offers and even images, there's a number of ways to customise your mailout using VDP. Here are a few ideas to personalise your direct mailouts.
1. Personalised images
Depending on the type of products or services you sell, it might be worthwhile to personalise images on your direct mail campaign according to different target groups. For example, if you were targeting young families in one area, you could use a family-friendly picture that would ideally resonate higher with your audience. If you were targeting singles or young adults in another area, an image that more closely reflects their lifestyle would likely have a greater impact.
2. Personalised offers
If you're using a customer relationship management (CRM) system, you probably already have a wealth of data on your customers' buying behaviour. Armed with this information, you can easily create personalised offers for all of your customers. Simply create special offers based on their product and price preferences and other variables.
3. Personalised maps
Direct mail can be especially useful when you want to promote a particular business location. In this case, you should aim to attract people within a reasonable distance of your store or premises, so why not include a map in your mailout that directs them to you from wherever they are. By incorporating a scannable QR code that instantly opens the directions on their smartphone, you can create an even more interactive experience.
4. Personalised landing pages
QR codes can be useful for many things in direct mail campaigns. They can lead the receiver to any online destination you want them to go. You can even create personalised landing pages customised to the campaign and the interests of your customers. How many custom landing pages you can create is only limited by your marketing budget so, in theory, you can personalise them to as many people as you want.
5. Personalised envelopes
People receive a lot of advertising each week that goes straight into their mailboxes, so you should aim to capture your recipient's attention from the moment they collect their mail. Here is where it can pay to go the extra mile by sprucing up the envelopes you send your direct mail in. In addition to attention-grabbing colours, try alternative textures that the receiver will instantly notice amongst a pile of regular letters.
Direct mail can be a powerful marketing tool if you can leverage what you already know about your customer and make the most of it. Why not try it for your next campaign?