How to nail your direct mail campaign in 6 easy steps
Published: 1 September 2020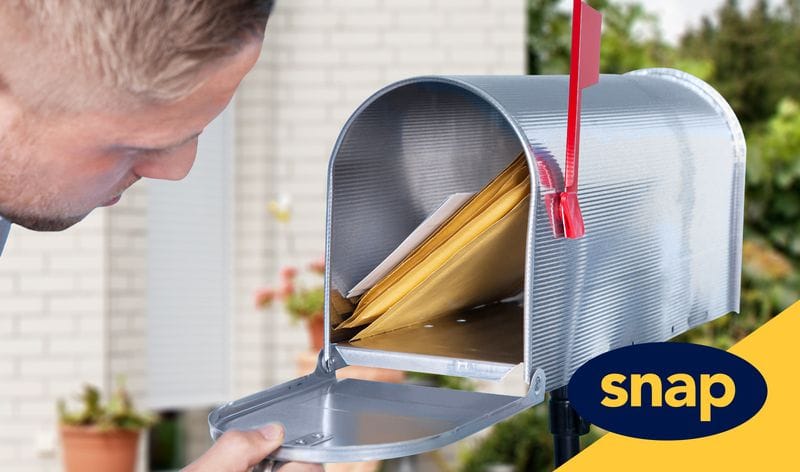 Direct mail marketing materials are more memorable and create stronger emotional connections than their digital counterparts. That's according to a Millward Brown/Kantar neuroscience study. It also explains why direct mail remains a powerful marketing tool. Here's how to make your printed direct mail materials pop.
1. Format comes first
Before you can choose a stock or finish for your direct mail material, you must first decide on a format. Think about what your target audience best responds to and how you want to present your brand.
A printed letter, for example, can set a more formal tone and put a sense of authority behind your campaign. A vibrant postcard, on the other hand, can appear more playful and could help capture the attention of a younger market. Likewise, using a custom shape may help your direct mail materials stand out from the crowd.
2. Take cues from your content
The content and message of your direct mail campaign also plays a key role in your choice of format. DL flyers are a popular choice for short promotional messages or service and product lists. A catalogue-style brochure gives you the option to showcase more of your products. For rewards cards or special offers, more of a pocket-size that your audience can redeem in-store or online with a discount code can be a good idea.
3. Paper weight matters
Paper weight, or thickness, is measured in grams per square metre (GSM). The higher the GSM, the heavier and thicker the paper. For example, a good-quality rigid postcard can be around 350gsm, while a lightweight flyer for short-term use may be around 130gsm. Choosing a higher GSM will typically increase the quality of your end product. Thicker paper stock feels heavier in the hand and tends to be associated with more premium brands.
4. Paper coating packs a punch
Next, it's time to talk paper coating. Uncoated paper works well for text-heavy materials, however doesn't have the professional feel of a matte or gloss coat. A matte coating will prevent glare for a more understated look, while a gloss coating will make bold colours pop.
5. Finishing the job
Print finishes can add some real 'wow factor' to your direct mail materials. Embossing, for example, adds a tactile element, and you can use spot UV to highlight a key message with a high-gloss varnish. Foil stamping is another effective way to add a sense of exclusivity, and lamination is ideal for direct mail materials intended for long-term use such as discount, loyalty or membership cards.
6. Personalise your print
Modern technology means it's now possible to personalise your direct mail materials. Printing the individual names and addresses of your recipients on your projects is just the beginning. You can now change the text and graphics on your materials to better appeal to certain customer segments. This makes it possible to effectively target a wider range of people in a single direct mail campaign.
Direct mail campaigns transcend the online world to get your brand messages in the hands of potential customers. The format, stock, coating and finishes you choose all influence how people perceive your brand. Get it right and you'll create powerful connections.
Want to get your next direct mail campaign off to a flying start? Contact your local Snap Centre.