Paper stock: Your definitive cheat sheet
Published: 10 August 2019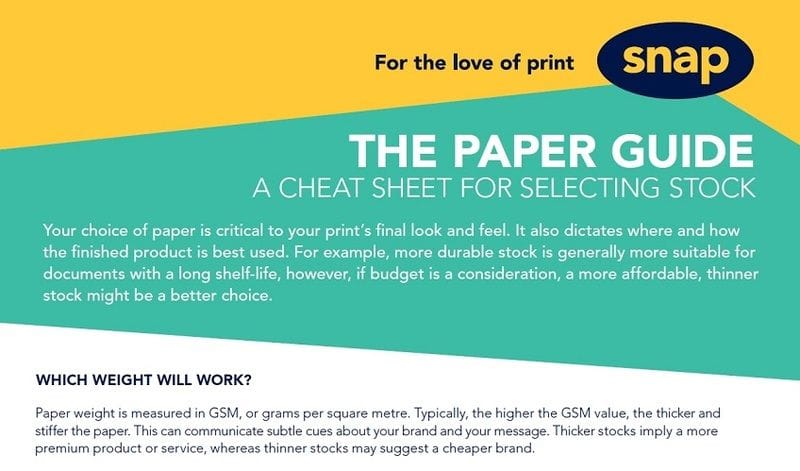 Your complete paper stock guide
Whether you're printing business cards, brochures, or a presentation, the paper stock you select can say a lot about your brand and influence how your content is received. Let's take a look at what you should consider when deciding which paper stock is right for you.
Want more amazing content?
Sign up for our free monthly eNewsletter.
Sign me up
Make an Enquiry
If you'd like to find out how Snap can solve your business print and design needs, make an enquiry now
Make an Enquiry