7 offline marketing tactics that drive more traffic to your website
Published: 6 August 2018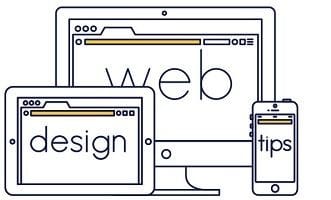 How do you get more customers to visit your business website? It's the question on the mind of every business owner with an online strategy.
Of course, there's SEO, social posts, emails and online ads. But what about all those potential customers who don't already know about you, or aren't actively looking on the web for something that you offer?
One of the most lucrative channels for attracting more business online is to do it offline a.k.a in the real world.
Here are seven ways offline marketing tactics that can drive traffic to your website while effectively promoting you, your brand and your products or services in their own right.
Print promotional items
Everyone loves free gifts. Especially when they are something they need. And even more so when they are personalised. There are so many promotional items you could brand and add your web address to, such as:
Pens - a mini billboard in your customer's hand everyday
Stickers and labels - eye-catching, long-lasting promotions
Notepads - there when great ideas spring to mind
Gift certificates to entice new customers and reward loyal ones.
Calendars to remain top of sight and mind 12 months a year
Do they really grab attention? Research shows that 90% of promotional products are used and appreciated at least once a week.
Run an educational workshop
Customers almost expect to try before they buy these days. Whether it's a sample, free ebook, or the ability to return goods for money back.
Another form of test first is an educational workshop on a topic that's important to your audience e.g. a mortgage broker offering pro tips to millennials on how to buy your first home, a dietician running a healthy eating workshop, etc.
Workshops, or educational events, are a smart way to:
introduce yourself and your business to your audience
share your expertise
build your authority and credibility as an industry expert
meet and develop a personal relationship with prospects
promote your products and services
encourage people to buy or move to the next step in the sales process.
You can promote the workshops via direct mail, ads, local channels, as well as online.
At the start and end of the workshop, promote your web address to encourage people to go there and find more information or buy products or services.
To boost conversions, send people to a landing page related to the workshop.
Do interviews with magazines and local media
Got an interesting story to tell about your business, a product, a client, a topical subject? Reporters are always looking for something new and interesting to write about. And stories are more interesting to readers than ads.
It's not easy to get featured in a local newspaper or relevant magazine because unbiased stories are worth 10 times the same space of an ad.
The first step is to make yourself known to reporters, without asking for anything in return, and start to develop a reputation as the expert in your industry.
Then, when you have an idea for a story pitch:
Find a news hook how does your story relate to a popular topic in the news?
Highlight a trend share an amazing stat or research results
Organise a special event that might have community appeal
Offer to comment on a topic that you would be seen as an authority
When people read these stories, they will want to know more about you and your business. The quickest way to do this is to Google your website. Even better if you can get your web address in the story so they can come directly to you.
Put up signs
Directional and promotional signs on the street or the wall, in the window or around the store capture attention. So, they make logical places to include your website details.
When creating a sign, think about what your audience will be doing when they see it, how easy it is to read and what you need to do to make it eye-catching.
This outdoor sign checklist can be helpful when creating any signage.
Send out direct mail
Studies show that direct mail is your door-to-door salesman who gets invited in to customer's houses rather than having the door closed in his face.
For example, not only is personalised direct mail considered 15 times more effective than mass mailing:
36% go online to further investigate the offer
36% go to the store to learn more about the deal or buy
Not only does it make customers curious enough to take action, they also leave direct mail on coffee tables, kitchen benches and other places that the the household hang out.
Clearly promote your website and the benefits of visiting and you could have more than one direct mail encounterer browsing and buying through your online business.
Network at events
There is probably no more persuasive marketing tool than meeting your audience face-to-face, one-to-one and getting to know each other a little better. Just ask all those hand-shaking, baby-kissing politicians.
Keep an eye out for local events related to your business that you can attend. Find out if there are opportunities to set up a booth. If not, get along and mix with a crowd of very targeted people who are there because they're interested in products, services and solutions related to what you offer.
Between telling people about your website, taking along printed materials that feature your web address and handing out business cards, it can be a great way to get hot prospects exploring your webpages.
Hand out business cards
More than just ice-breakers and contact detail holders, eye-caching business cards can open doors to new business, new partnerships and new connections.
They're like a confident handshake and a warm smile. And have even more impact when handed out with both.
When people look at custom business cards, one of the first places they go to find out more about the person behind the ink is their website. So, promote it proudly on your card.
To ensure your card is a centre-piece and not a forgotten wallflower, get creative with unique colours, shapes and print finishes.
For the best results, offline and online marketing need to work together.
All of these tactics can help boost your website traffic. However, you also need to be sure that they stay on your pages and become leads or customers. That comes down to smart web design.
If you'd like some expert help with your online or offline marketing campaigns, visit the team at your local Snap Centre.