Snap Print-Online: Business Cards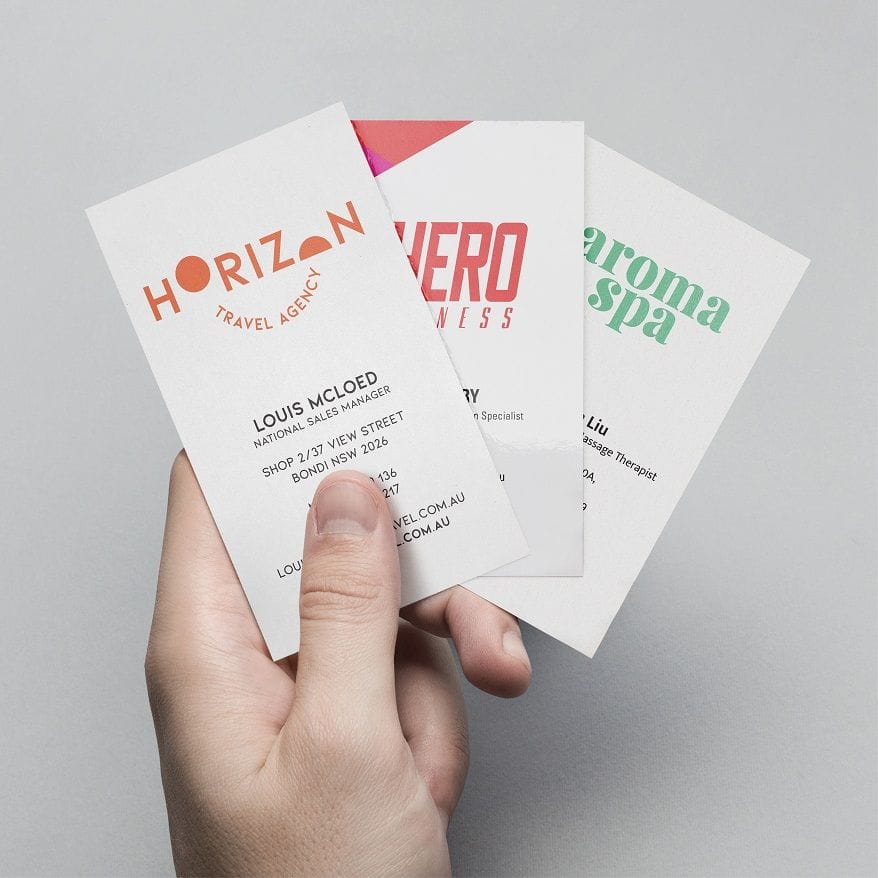 Deluxe finishes take this classic format to new heights. 90x55mm.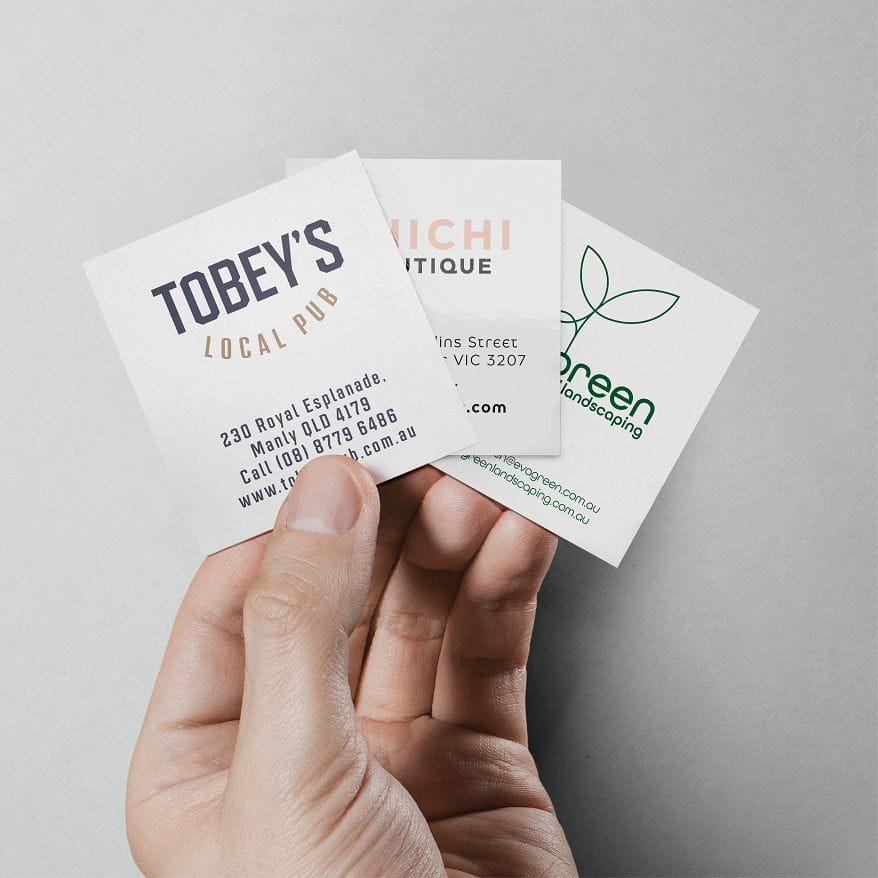 If you want cards that stand out from the pack, just make them square. 50x50mm.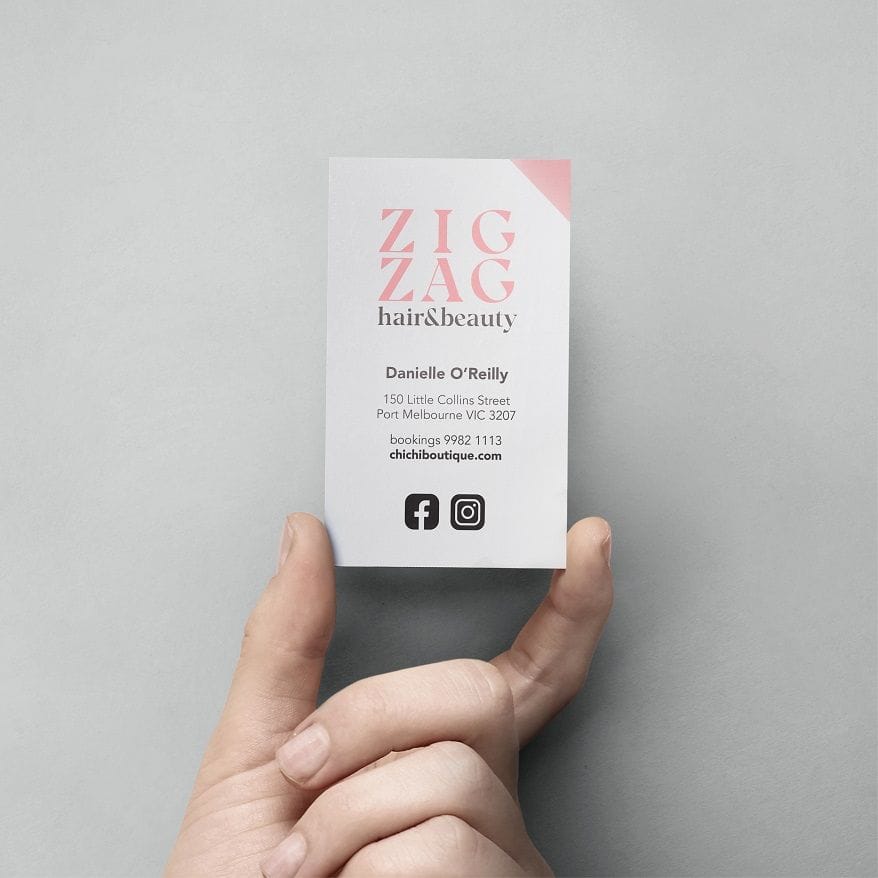 Get down to business with this perfectly understated card. 86x50mm.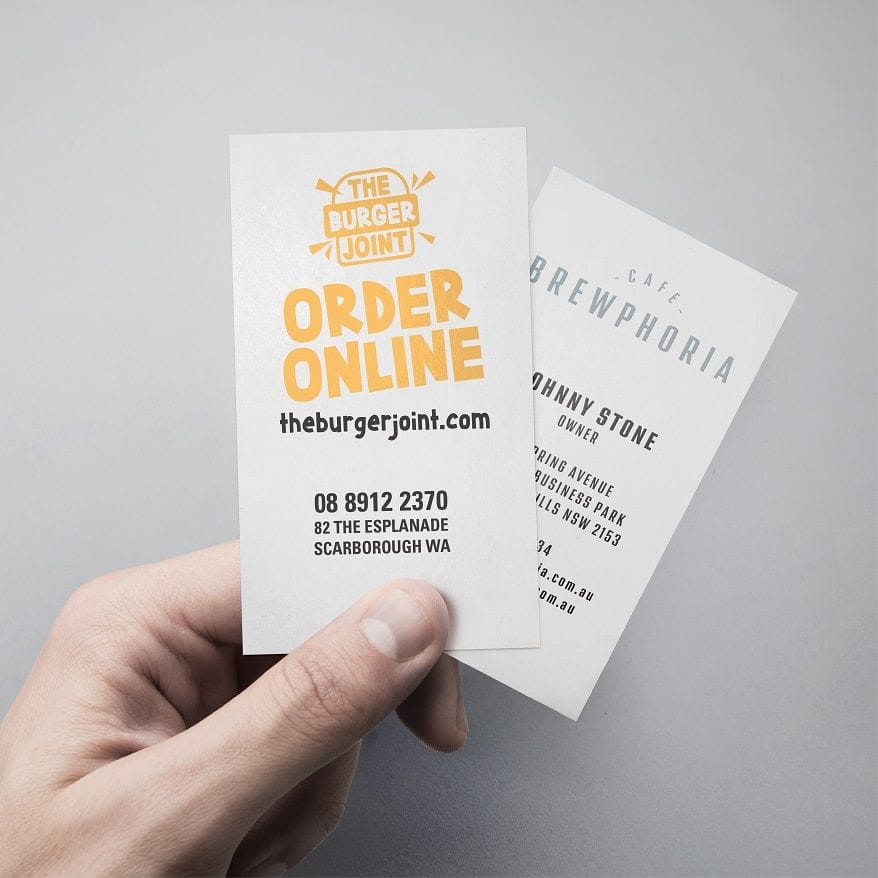 Transform this conventional card with design to WOW! 90x55mm.
When it comes to business cards, size counts
A business card is a marketing tool and it needs to be durable, feel good to touch and be sized for your business contacts to conveniently keep on hand.
The standard business card size is:
90 mm wide by 55 mm in height. This fits easily in any wallet or cardholder.
Easily readable. The important information - your company name, your name and contact details should fit in a space that's uncluttered and easy to find.
If you don't absolutely need your card to fit in a wallet and want to stand out from your competition you're only limited by your imagination!
SNAP are the business card specialists. The team at your local Snap Centre will know exactly what size, style and finish is perfect for your image. Our graphic designers can help you capture the essence of your business, while our print specialists will ensure you are delivered a professional finished product.
With Snap Print-Online, you can work with SNAP 24/7.
Design online:

Use our DIY design tool 'Snap Print-Design, Powered by Canva'
OR you can upload your pre-prepared artwork.
OR you can request to use Snap's graphic design services.

Buy Print online:

First, select your preferred business card size and shape.
Then choose from available print options.

Delivery or Click-and-Collect:

At the check-out, you can choose to have your order delivered to you, or you can click-and-collect from your local Snap Centre.

Manage Online:

After registering with Snap Print-Online, you'll be able to manage all your artwork and print orders online.
Of course, you'll still enjoy the support, expertise, convenience and speed of service provided by your local Snap Centre.