Which Business Brochure Fold is Right For You?
Published: 11 April 2022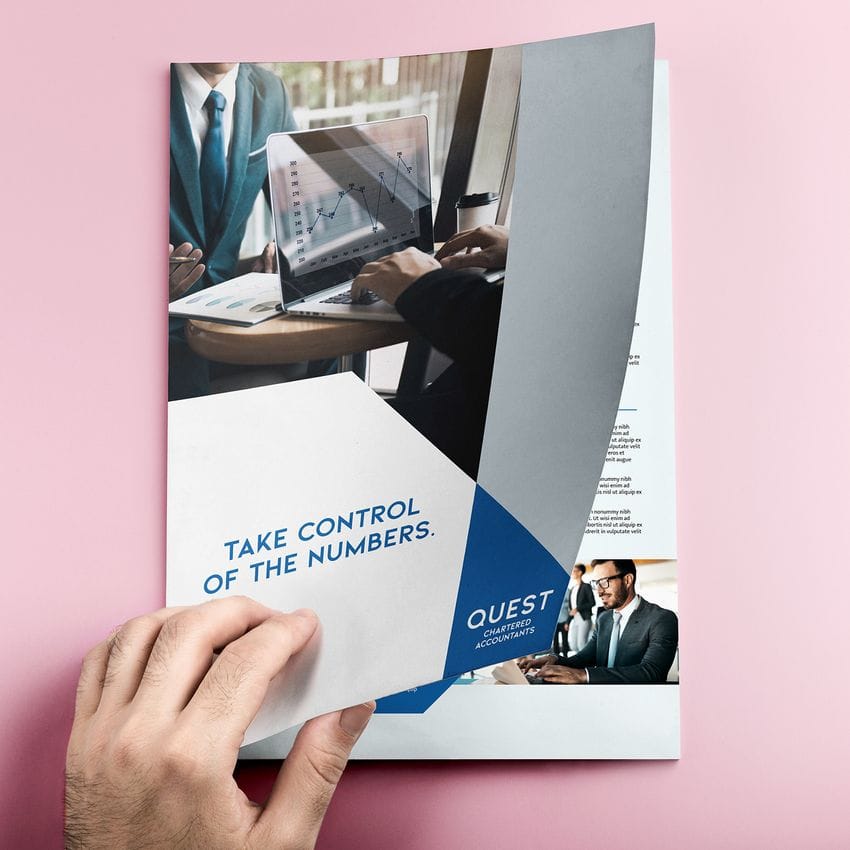 One of the first decisions you need to make when creating a business brochure is what sort of fold works best for your objectives.
With so many different brochure folds available, it can be difficult to decide which one will serve your information and audience best. Although there are no official 'rules' about what folds you should use in the business brochure world, there are several options available - and each has its own strengths.
Let's run through some of the more common options.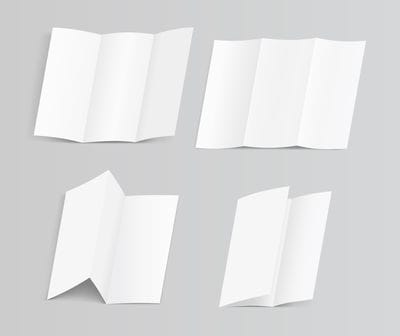 Single-fold brochures
If you want a no-fuss business brochure fold, it's hard to resist this simple yet professional option.
The single-fold brochure is also sometimes referred to as a bi-fold brochure or a half-fold brochure. Regardless of what you call it, however, it's a popular option.
As this fold only creates four sections, it's a great choice for when you need to deliver specific information about a product or service. It's especially suitable if your audience is already knowledgeable about your business.
Design-wise, it's also quite a simple layout, which makes it a great option.

Single-fold brochures are a great choice when:
You have a finite amount of information to communicate

You're not employing a professional designer

Your goal is to simply direct the reader to a website or other additional resource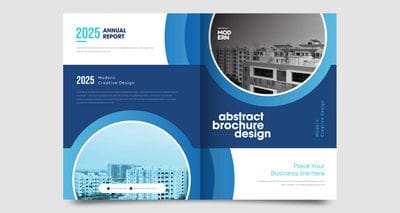 Tri-fold brochures
Tri-fold brochures are commonly used in business-to-business (B2B) situations. While the fold is hugely popular, the name can be a bit misleading. These brochures actually only have two folds, which breaks the brochure up into three areas - thus the 'tri' in the name.
The double fold also gives the option of either a C- or a Z-fold.
Because tri-fold brochures are usually printed double-sided, they have six sections, which gives you room for a lot of content and plenty of layout options. This makes them ideal if you want to explain a larger project or introduce a new concept to your target audience.
For example, with six sections, you can include four separate, detailed points - one per 'page' - and still have room for a cover image and contact information page.
Tri-fold brochures are a great choice when:
You're distributing to potential customers with limited knowledge of your business

You want to take the reader on a journey

You want to include a selection of extra useful information, like maps, bios or lists

You're creating an information-heavy reference resource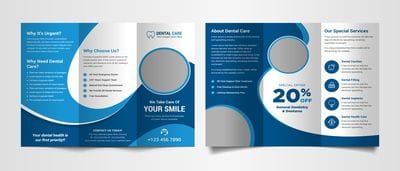 Accordion-fold brochures
Although this fold is less popular, the accordion fold is a great option for certain situations. It has three folds and four sections (or eight if you're printing on both sides.)
The main reason to choose an accordion-fold is to give your reader the option to lay out the entire brochure flat, without affecting the logical order of information. This is why maps are always printed this way.
An accordion-fold brochure is a great choice when:
You're creating a map or similar resource

You're explaining a process in detail

You're creating a step-by-step guide

You're designing a resource to go on a fridge or bulletin board
How do I choose a brochure fold option?
A great way to choose the right fold for your business brochure is to first decide on how many separate sections you need. Then decide how you'd like your audience to read the brochure.
As we said above, bi-folds are great for small announcements to existing customers, and you can't get a better option for maps than accordion folds.
Brochures give you the option to 'tease-and-reveal' your information, so make sure you consider the journey you want your audience to go on when choosing your fold.
If you're not sure where to begin, our 6 Elements to Create a Brilliant Business Brochure article should get you started on the right path.
Brochure sizes - what's available
As well as the possible fold options we've covered above, our brochures come in these sizes:
A4 Brochures

A5 Brochures

A6 Brochures

DL Brochures
But you're not limited to 'the usual suspects'
These folds are just the most common options, but we're happy to create bespoke folds if you have something special in mind. Just reach out to our team of professional designers or pop into one of our business centres at any time.