Topical Marketing: How to Leverage Big News and Events
Published: 9 July 2018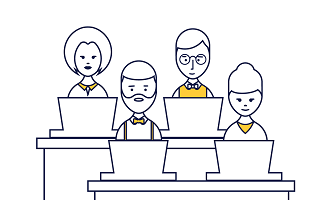 When Harry met Meghan and then set a date to make her Mrs. 'arry, royal watchers and the media weren't the only ones in a lather. Savvy marketers were swooning too.
For weeks running up to the wedding, and days beyond, businesses big and small jumped aboard the Pumpkin carriage to weave wedded bliss into their campaigns - from jewellery stores and bridal shops, to supermarkets, cider brewers and chicken fryers.
Newsjacking is king for a day (or a few weeks tops)
Topical marketing, or newsjacking, is taking a current story or event and creating a campaign around it. Why is it such a popular strategy? Because it can help a business:
gain coverage they wouldn't otherwise receive
get talked about by people excited over an event
show their humorous side doing something clever, funny or controversial.
But as the name suggests, you need to act quickly to create and produce a successful topical campaign, otherwise:
a competitor may beat you to the punch
it will be old news and people will have lost interest
people may have had enough of seeing promotions on the topic.
3 top tips for topical marketing success (and some great examples)
Create a strong link to your brand
While the topic doesn't need to be directly related to your industry, it's important that the connection and message makes sense to your audience at a brand level. This may come down to your creative, your idea.
If it doesn't seem to fit right, people will think you're trying hard, but not succeeding.
In 2011, T-mobile in the UK launched a royal wedding spoof video of William and Kate doing an entrance dance, tied to their slogan 'life's for sharing'. It went viral and received over 9 million views in the first week.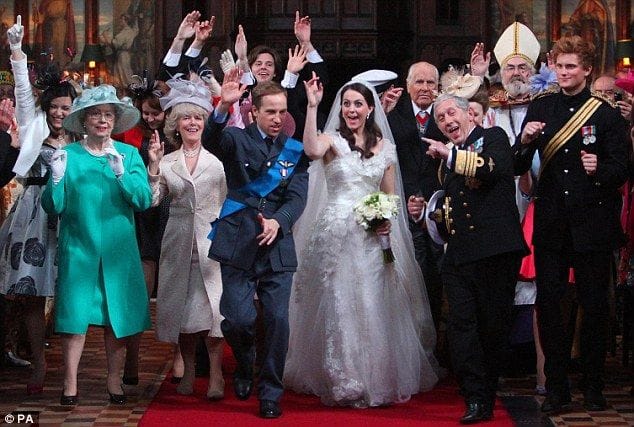 Barbie celebrated International Women's Day by announcing the release of 17 historical and current role models from a range of backgrounds and industries including Olympians, Frida Kahlo and aviator Amelia Earhart.
It received an enormous amount of coverage in dozens of countries and cultures all around the world.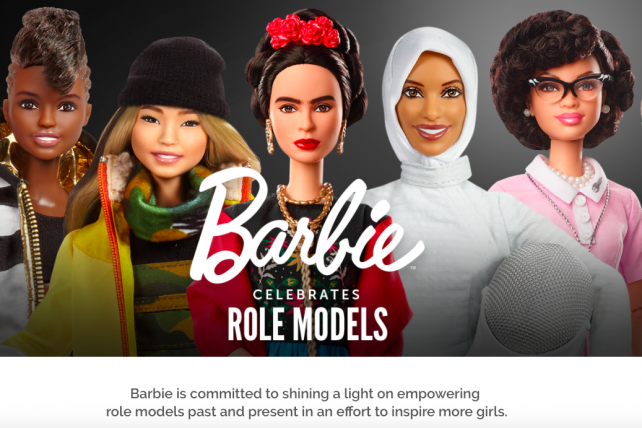 Keep It simple
Simple ideas mean that people can grasp them anywhere - passing by, on the road, scrolling through their phones - without having to read a whole lot of explainer text.
Lynx deodorants created this fun ad after Prince Harry's infamous Las Vegas trip. It ties in perfectly with their tongue-in-cheek 'Makes you irresistible' branding.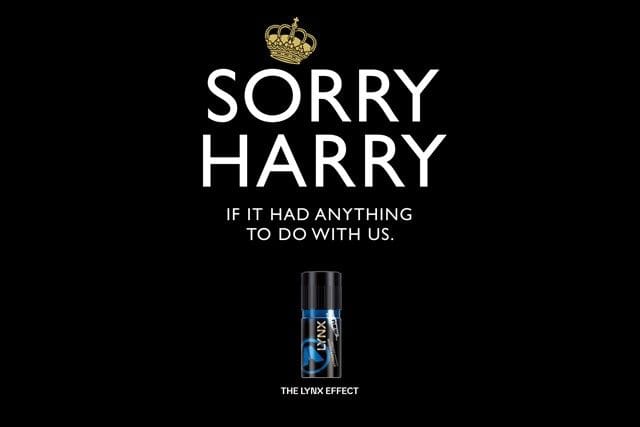 Another excellent International Women's Day topical campaign was launched by 100 McDonalds restaurants around the country. They used W instead of M on packaging and employee uniforms, and promoted the fact that 60% of store managers are women.
One restaurant in Lynwood, California took this simple and powerful idea to the next level by flipping their signage.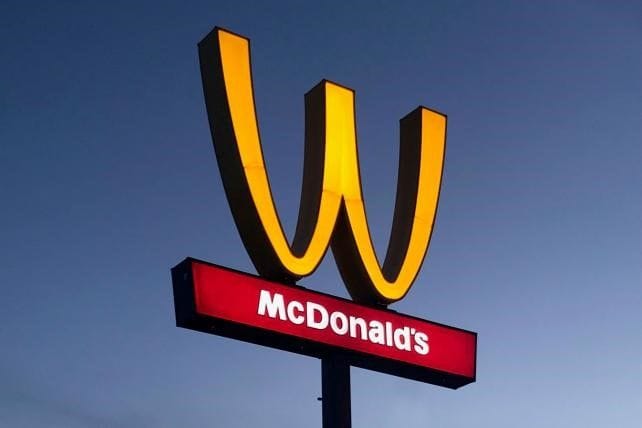 Choose your moment
Along with ensuring there is a connection to your brand, ask yourself if your idea is really unique and outstanding - or are you just piggybacking an event with an average idea?
Be honest and don't let FOMO take over. There will always be more news and events in the sea!
WWF picked their moment to jump on a big news topic - melting ice caps - during winter in Amsterdam. They created QR codes on the city's frozen canals using a sheet-metal stencil, sticky sand and chalk.
As the ice thawed, the QR codes revealed themselves. Passers-by used their mobiles to click on the codes and be taken to a webpage addressing the problem.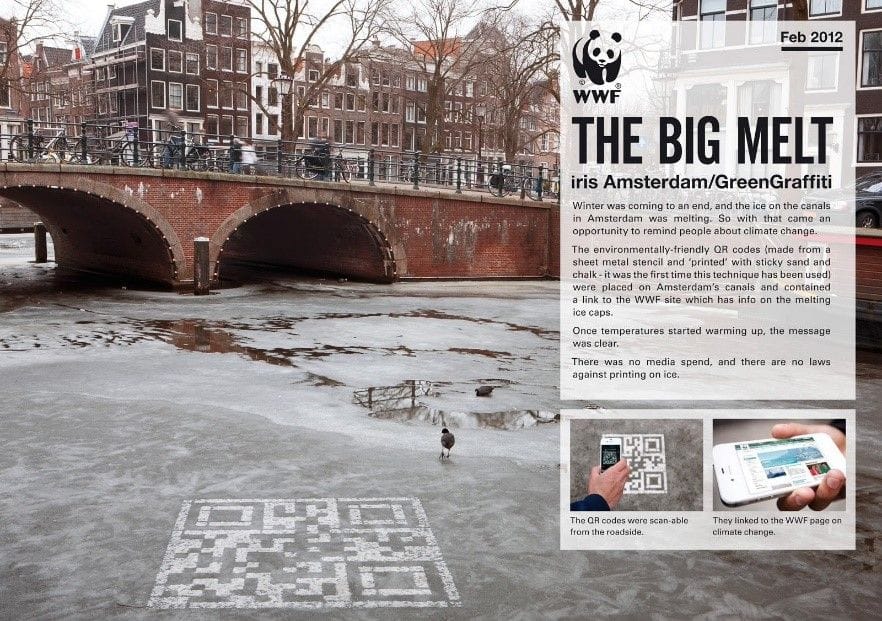 Use humour
While humor wouldn't have been appropriate for the WWF campaign, it can be used as the basis for most campaigns around lighthearted topics. Done well, it's also a great way to connect your product or service to an unrelated event.
Carlton United managed to connect beer with the day of Love.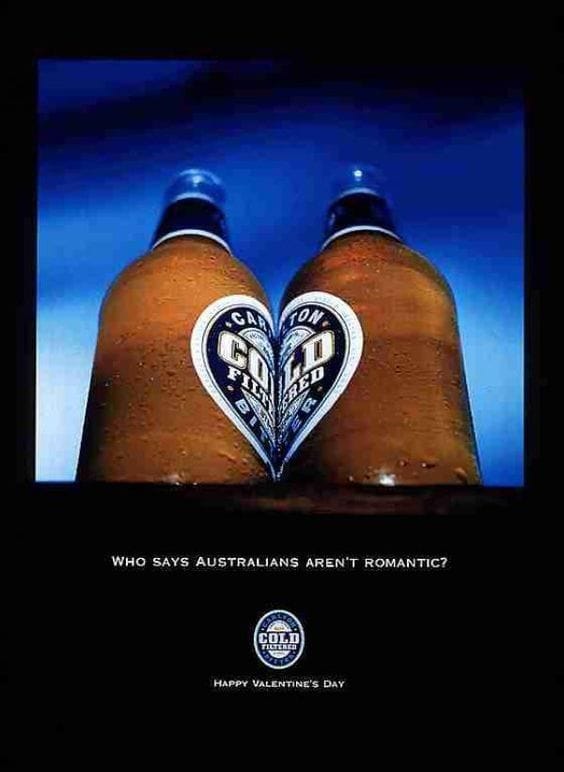 For Harry and Meghan's wedding, KFC created Kentucky Fried China - a handmade in England, limited-edition, 22-carat gold rim and crest classic fried-chicken bucket available to restaurant members only.
And in their Windsor location, they gave away replica cardboard buckets so the commonfolk could feel part of the festivities up the road.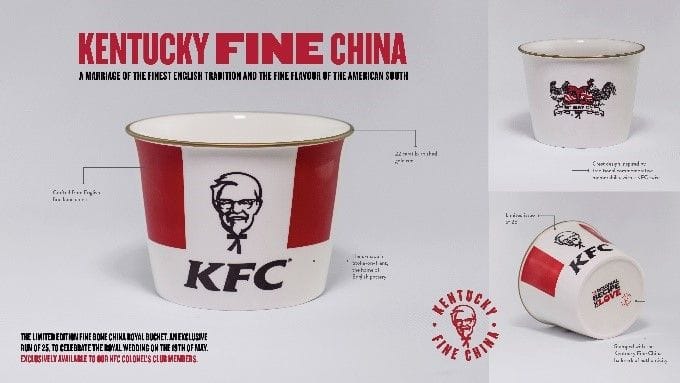 Be careful what you jack
Of course, not every news item or event is appropriate for topical marketing campaigns.
We're not sure what American Apparel were thinking when they came up with their Sandy 'storm sale' to capitalise on Superstorm Sandy.
Needless to say, social media and the media both rained on their parade.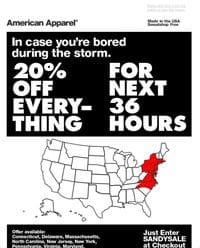 Newsjacking can be a hugely effective way to tap into mass attention and pull some of it to your product or brand. You don't need a big budget to reap the returns. Just some clever, well timed creativity and action.
If you'd like some help creating and bringing a print or online topical campaign to life, talk to the experts who can get it out to the masses for you faster than anyone - your local Snap Centre.