The top 10: Branding and your business
Published: 27 December 2012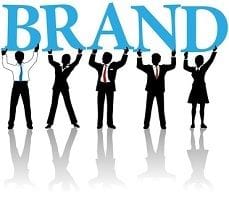 Successful branding is all about creating a captivating business identity.
When done right, it attracts clients, builds credibility and gives your business a memorable edge over the competition. Here are 10 top tips for developing and refining a brand that truly speaks to your market.
1. Simplify your message
Your brand message needs to answer a number of things: Who are you? What do you represent? What sets you apart? It's a lot to convey, but focus on finding a simple, unfussy way to explain your brand.
2. Create a voice
It's not just about what you say, it's how you say it. Think carefully about the language and tone you use to deliver your message.
3. Stand for something
Being everything to everybody can undermine your brand's integrity and credibility. Carve out a niche, find your expertise and position yourself as a brand that stands for something valuable and unique.
4. Position yourself
Look closely at your competition's market position. Instead of trying to mirror and topple the competition, try to establish your own unique competitive advantage.
5. Be genuine
People will spot spin from a mile away. Promise only what you can deliver and you'll build an invaluable bond of trust with your market.
6. Create a strong visual identity
Choose a
logo design
and
colour
scheme that complements your message and makes your business instantly recognisable.
7. Be consistent
Once you've locked in your brand's message, logo and design, be sure to work this consistently across all
print
and online marketing materials. Consistency across all mediums creates a cohesive image that speaks volumes about your brand.
8. Accept that you can't control your brand image
You can create the brand, but your audience decides how to interpret it. This balance between who you are and how your client perceives you (your brand image) is an ongoing process of marketing, research and communication.
9. Stay in touch
Social networking is a great tool for staying in touch with your client base. If certain aspects of your branding aren't working, you can be quick to respond.
10. Measure your success
Draw on analytics software and sales results to measure your brand's success and keep track of any significant changes that could inform your marketing efforts.
Contact your local Snap Centre to find out how we can help you design a memorable and meaningful brand identity for your business.