The importance of readability
Published: 8 October 2013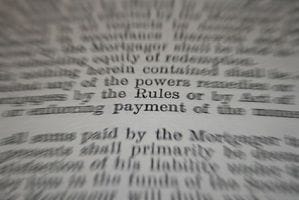 Why would anyone NOT want to read my material?
In every case, your marketing materials aim to communicate a message. Whether that's a hard sales pitch, or a more general message about your business and what you do, it's paramount to break down any communication barriers. One of the easiest ways to alienate your reader in an instant is to ignore readability.
Here's why:
What is readability and why is it important?
Imagine a book with no chapters, no paragraphs, no headings or subheadings, and no formatting. Would you want to read it? Didn't think so!
Readability is about creating typefaces and formatting that makes content inviting and allows readers to scan over type with ease. It's what makes an initial impression, helps your audience decide whether they are going to read on or not, and assists the reader in navigating the content.
Neglecting to consider aesthetics in your type will compromise your ability to communicate with your reader. It helps tell the story, gives text rhythm, and shows your reader which parts they need to pay particular attention to.
Top tips for readability in marketing materials
Online and print should be treated differently. Serif fonts are generally easier to read in print, but sans serif fonts are easier to read online both for desktops and mobile devices.
Get familiar with the concept of "whitespace". This refers to the empty space separating elements and is crucial to readability both online and offline.
In your email marketing, it's important to consider that not everyone will have that fancy font in their email system. Stick with the standard fonts that Outlook and Gmail offer.
Remember that in most cases, your readers are more likely to scan than read the text.
Look at marketing materials from competitors and other businesses, and weigh up what you like and what you don't like about their formatting. What stands out? What do you see first?
Contact your local Snap Centre
to help you create marketing materials that are designed with readability in mind.