The benefits of hyperlocal print marketing
Published: 1 September 2020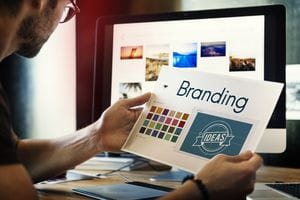 In the digital age, it's become all too easy for brands to reach for global audiences online. However, not all businesses benefit equally from such broad marketing tactics. When trying to target smaller localised communities, more traditional advertising mediums such as print can often prove more effective. Here's how you can unlock the power of print in hyperlocal markets.
What is hyperlocal marketing?
Hyperlocal marketing targets people or communities within a well-defined, local area. This can be a certain township, suburb or even just a few blocks and streets. The main objective of this type of marketing is to drive local customers to businesses.
Why hyperlocal print marketing works
While online marketing can also be effective in hyperlocal markets, print uses out-of-home advertising for example, billboards or posters in public places, letterboxes and local publications to communicate with consumers in the 'real world'. These campaigns usually promote products or services available in the consumer's immediate environment and are therefore more likely to catch their eye and stick in their mind.
How to make hyperlocal print marketing work for you
Every community has its own cultural footprint. So, to succeed in hyperlocal markets, businesses need to think like the locals they're trying to reach. This means creating personalised campaigns that address their communal values and needs.
You could, for example, revolve your campaigns around seasonal local events, such as farmers markets or sports events. This attention to detail can increase your chances as being perceived as 'one of their own' and increase people's confidence in your brand. Here are five ways your business can use print to gain traction in hyperlocal markets.
1. Personalised direct mail
Personalising your direct mail campaigns, as opposed to sending out generic marketing messages, can have a positive impact on your response rate. Moreover, addressing your recipients by name and including local references and enticements are likely to catch their eye.
2. Localised guerrilla marketing
Guerrilla marketing is about generating interest through unusual promotional tactics but it doesn't always have to be as elaborate as a choreographed flash mob. Temporary, eye-catching footpath or wall stickers featuring creative content can also achieve the desired 'surprise-and-delight' effect that will then be associated with your brand.
3. Local advertising
Local print publications, such as newspapers, often benefit from small yet loyal core audiences. This makes it a great space for targeted print advertising. Once you have located a publication that suits your needs, create a suitable ad that speaks to its readers on a more relatable level.
4. Business partnerships
Partnering with a local business that already has ties to your target audience is a great way of boosting your brand's credibility and exposure. In addition to the obvious cost benefits when co-producing branded signage and campaign collateral, it underlines your community spirit which the locals are likely to appreciate.
For some businesses, a marketing strategy with a hyperlocal focus using more traditional media can make a lot more sense than casting a net far and wide and print can help you reach those audiences more effectively.