How to streamline your print orders in 5 easy steps
Published: 18 September 2019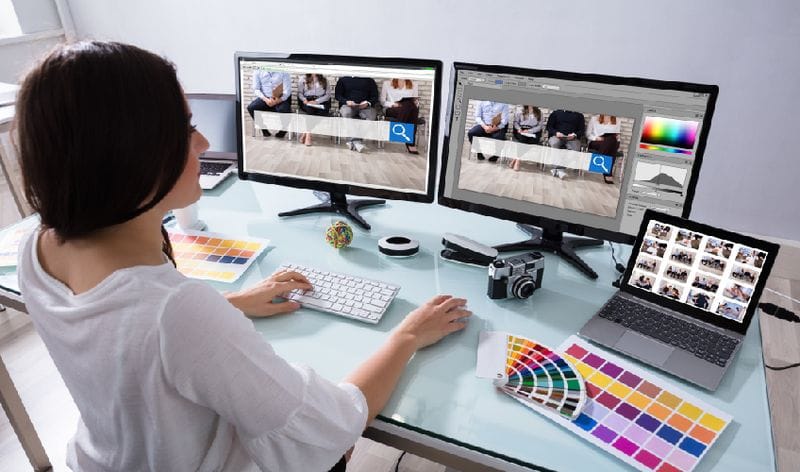 Are you tired of going back and forth with your printer just to get your file printed right? We feel you. Here are five handy tips to help you streamline your print orders now and in the future, so you can get perfect results every time.
1. Choose a graphic design service
Using a professional graphic designer will give your project a professional polish and take another task off your plate. Plus, experienced graphic designers understand how to set up print files to technical specifications, so there should be no speed bumps once your file goes into print.
Expert tip: Select a printer that offers an in-house graphic design service. While their designers take care of the design and technical side of things, they can also streamline the ordering process for you. Being directly connected to the printer, they can also provide recommendations on things like outputs, colours and materials available.
2. Create a style guide
A style guide can help your designer ensure all your design files are in line with your brand guidelines before they go into print. It provides important guidelines about how to use your logo, what your company colours are and your preferred font options.
This can save you a lot of time going back and forth to get your print design and layout right. It also helps you maintain a visual consistency across all your print files at all times, which can help preserve and increase your brand awareness.
3. Prep your print file
If you choose to take a DIY approach, you should know how to prepare your file to get the best possible result. This includes checking your image resolutions and ensuring your file size matches your desired print dimensions.
Most printers prefer print-ready PDF files, but you may also submit other file formats. In that case, you may need to package your design file to include all image links and fonts to ensure they come out as planned when printed.
And, of course, proofread, proofread, proofread. Once ink hits the paper, there are only complete do-overs.
4. Plan your finish
Depending on the type of print project you're working on, your print could benefit from a finish. Printers often offer different ranges of finishing services, so it saves time to do your research before you're ready to start the order.
Many printers also offer treatments like embossing, lamination, document binding, mounting and folding. These sometimes need to be accounted for in your design file, so you should look at that during the document set-up stage, before you place your order.
5. Use an online portal
In this day and age, ordering online has become second nature. So, why should this be any different when organising your printing? Managing your prints online is a great time saver and eliminates the need for multiple phone calls or long email chains with your local printer.
Portals like Snap Print-Online allow you to order your printing line as well as save past orders so you can reprint with the click of a button.
A little forward planning goes a long way when it comes to streamlining your print orders. So, do your homework at the beginning of the project and you'll enjoy a smooth ordering process when you're ready to hit send.
Find a Local Snap Centre to get your print orders running like clockwork.