How to prep your print file for optimum results
Published: 18 September 2019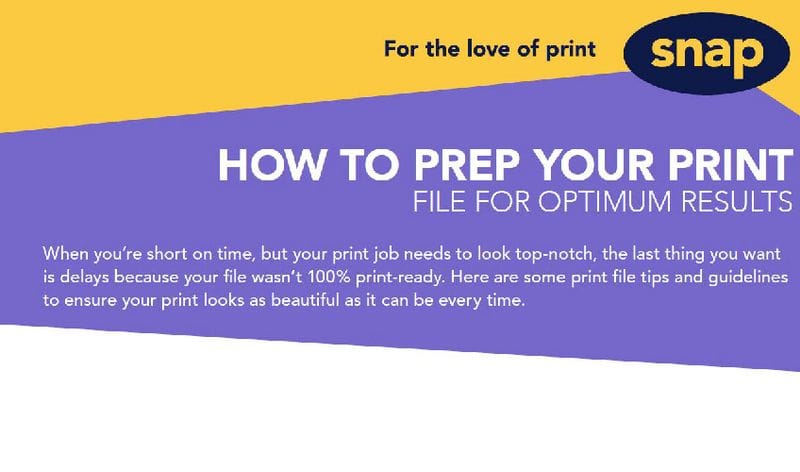 When you're short on time, but your print job needs to look top-notch, the last thing you want is delays because your file wasn't 100% print-ready. Download our free info sheet for tips and guidelines on prepping your print file, so you can ensure your print looks as beautiful as it can be every time.
Want more amazing content?
Sign up for our free monthly eNewsletter.
Sign me up
Make an Enquiry
If you'd like to find out how Snap can solve your business print and design needs, make an enquiry now
Make an Enquiry