How print can help your team stay motivated during COVID-19
Published: 19 May 2020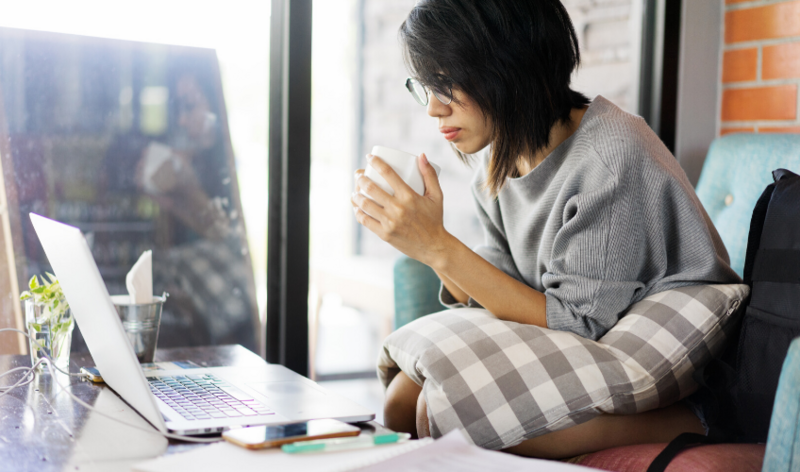 The COVID-19 pandemic has caused serious disruption and widespread financial stress to thousands of businesses around Australia over the past few months. However, the good news is that restrictions are slowly starting to ease up, which means many businesses can start operating again. Whether your team is working from home or starting to move back into the office, here are three handy ways you can keep them motivated with print.
1. Gift them printable goodies and motivational messages
With most office-working Australians being deprived of face-to-face interactions with their co-workers for at least a couple of months, they may not be hitting the usual productive heights. It's easy to fall into a funk when we aren't spending time with our fellow team members, especially when the majority of our communication is via emails, instant messaging and the odd Zoom meeting.
So why not motivate them with something tangible, something that shows you care and value them as a team member. Think about printable goodies like custom business stationery they can use in their home office. Motivational greetings cards can also lift spirits. And you can have their goodie bag home-delivered, for example, in the form of a care package.
2. Create special 'Welcome back!' cards for their desks
After so much time separated from each other, coming back to the workplace should be a cause for celebration. You can make it an extra special time by showing your team how much you appreciate their efforts during COVID-19, especially if they were working from home during the lockdown period.
There's no doubt that leaders who support and communicate honestly with their teams create highly engaged employees. Print can be the perfect way to do that. Personalised printing for welcome-back cards, for example, is a small gesture that can have a huge motivational impact on your employees. So, don't discount the effect something small but personal can have on someone you lead.
3. Show you care with office safety and welcome back signs
We're all in this together, so why not show your team you care about their wellbeing by creating signage that reminds people of what you stand for and how to stay safe and prevent any spread of the virus. Think signs that feature your company values, welcome messages or visual instructions regarding social distancing, handwashing and the correct protocol for face-to-face meetings. Actively involving your team directly in the process can help them feel connected, which in turn, can have a positive impact on their engagement.
Your local printer can help you create and print your designs and turn them into signage to display around your office. Alternatively, familiarise yourself with our back-to-business signage essentials and get everything you need printed, delivered and ready for when your team returns to work.
Almost every business around the country has been impacted by the COVID-19 pandemic. As restrictions ease and businesses settle into this new norm, it's critical you keep your team motivated. Think outside the box and consider using print to increase employee engagement.
Contact your
local Snap Centre
to learn more about how print can help you get your business running again.
Author:
Snap Print & Design