Graphic design: How an expert can make all the difference
Published: 15 November 2012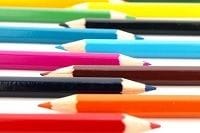 When it comes to business, the value a professional can bring to a project is immeasurable especially when it comes to design.
Professional graphic designers know the ins and outs of their field, creating meaningful designs that convey the correct message to reach the desired target market every day. Their expertise can make all the difference.
The benefits of a professional design
Save time:
Professional designers have mastered the software and have the experience to know what works and what doesn't. They create effective, print-ready
designs
in a short timeframe to meet the brief on time and well.
Save money: You may save money in the short term with a DIY job, but the impact of an unprofessional design on your branding can potentially do more damage than the money you saved upfront.
Get the message right
: Your designs essentially communicate a message to your desired audience and represent what your business is all about. Working with a professional graphic designer will help ensure a result that is creative, visually pleasing and effective.
Make an impression: Nobody will notice a stock-standard design. Professional designs will grab your audience's attention, be memorable and portray your business professionally in the marketplace.
Be innovative
: Professional designers are up to date with the latest trends and technologies that impact their field. They can help you create contemporary designs using the latest ideas and tactics to make your business image shine.
What can a graphic designer create?
Graphic designers can produce a range of visual products to brief, including:
To find out more about how we can create beautiful and effective designs across your
print
and
website
, contact
Snap
today.