Five essentials for a successful business video
Published: 4 July 2013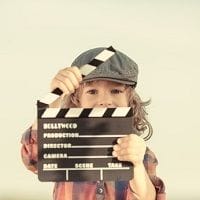 The online appetite for compelling video content is insatiable.
So now is the time to invest in well-crafted business videos that point the world directly to your website.
Here are five tips to get you rolling:
1. Keep it simple
The best business videos are short, snappy and fun to watch. Two to three minutes will do it. Better yet, a clever little 30-second video will cater perfectly to easily distracted online viewers. Just remember to build in that all-important call to action.
2. Tell a story
Forget tired old marketing messages and instead build a story that's worth watching (and sharing). Use narratives, case studies or testimonials to make sure your business story is both informative and entertaining.
3. Recruit the right talent
Matching the right face and voice to your brand can be a powerful way to add authenticity to your video. If budget doesn't allow for professional talent, consider interviews with industry leaders or client testimonials to enrich your story.
4. Optimise for multiple platforms
Once the video is made, the real marketing work begins. Increase views and leads by optimising your video across as many platforms as possible. Your business website, eNewsletters, YouTube and social media platforms are all great starting points. If print advertising is part of the mix, why not include a QR code or URL to the video as well?
5. Measure results
Basic online measurement tools like Google Analytics will provide top-level metrics on your video's performance, from views and traffic sources to user engagement. This kind of data will help you refine future videos and produce a higher return on investment for your video budget.
Creating a business video can be a lot simpler and less expensive than you think.
Contact Snap
to see how they can help you create one for your business.