Does your business logo need updating?
Published: 10 April 2015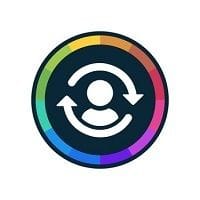 Your logo is your business' signature - it's how the public identifies your brand.
It is often the first point of exposure for people who have never encountered your brand before. Given its importance, changing your logo can be an intimidating proposition. But, like most big changes, sometimes it's one that is absolutely necessary for growth.
Do logos have an expiration date?
There's no one-size-fits-all answer here. If your business has changed its offering or key message, a reassessment is in order. If you started out with a homemade logo and you've grown into a large or international business, it might be time to visit a professional graphic designer. If your logo has simply become outdated (by using gradients and drop shadows that are no longer trendy in design), a refresh could do wonders for your market position.

Sometimes a tweak is necessary to keep up with new technology. Google, for example, made a practically unnoticeable change to their logo last year by moving the second 'g' one pixel to the right and the 'l' one pixel down and another right all to make it more evenly positioned for smaller screens.
I need a refresh. Now what?
If, upon review, you decide a logo update is in order, don't make any quick decisions or you'll find yourself having to update again far sooner than you'd like.

Instead, take the following steps to research, adjust, improve and refine until you have your finished product:
1. Look at competitors: Identify what works and what doesn't in your competitors' logos to get a sense of the design features that are popular in your industry.
2. Talk to clients: Ask them what colours they associate with your business or even the words that come to mind when they think of your business.
3. Start initial designs: Brief a professional to give you a few options for your new logo and get their professional advice on which fonts, designs and colours work across all platforms.
4. Do market research: Take your initial designs into market research to get a sense of which is preferred and which sends the right brand message.
5. Refine: Take your research findings to your designer to refine and tweak the final product until you're completely happy.

Contact your local Snap Centre for assistance designing a business logo that is on-trend, represents your brand's identity and resonates with your target audience.