Design trends to watch in 2014
Published: 21 January 2014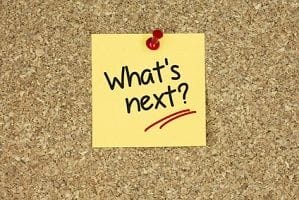 Looking forward at design trends for 2014
If your business is gearing up for a fresh website design, a total rebrand or new marketing materials in 2014, you might be wondering what kind of design sensibilities to employ to ensure your new look doesn't date before the year is out. Read on as we gaze into our crystal ball to predict some of the major design trends for 2014.
Responsive frameworks
Over the last few years, responsive design has well and truly entered the world of popular web design. In 2014, every website that is redesigned or newly developed is likely to be a responsive one, where viewers, regardless of screen size or device, will have an easy, seamless experience.
Infographic style
Infographics are golden nuggets of data that have gained popularity throughout 2013. Now, the design sensibilities of infographics have filtered elsewhere and we're seeing more and more 'mind map' type designs around the web and in the real world. Interactive infographics are also set for big things in the year ahead.
Simplicity
With mobile set to be a bigger part of our lives than ever before, simplicity in design will reign supreme and complicated, cluttered sites will steadily decrease in popularity. After years of messy Flash sites, white space is back and bigger than ever.
Homemade
As mass production loses appeal and consumers start investing more time and money into sourcing products that are bespoke, locally owned and organic, homemade design will come back in vogue. Think stamp-like logos and simple illustrations.
Online into offline
Elements of our online world are being utilised in our offline world of design. For example, consider using Instagram shots in your POS marketing and incorporating online flat-lay design into signage.
Contact Snap for print, design and website advice to help your business grow in 2014 and beyond.