Client over the moon - Snap Lonsdale delivers service in spades
Published: 14 April 2015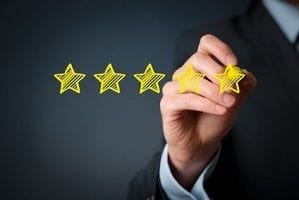 Chris Schultz from King Club of Australia was wondering how deep he was going to have to dig into his pocket to get an urgent job done; that was until he decided to approach Todd and the team at Snap Lonsdale.
After trying two alternative suppliers for same day turnaround on a 16pp A4 colour Newsletter, Chris contacted Snap to see if they could handle the job and was very glad he did so.
To quote Chris,
"We were over the moon about the way your business gave us an ear, listened to our immediate need at no notice and delivered in spades. So much so that we could not find a better result at short notice for the price. To my amazement your 'can do' approach and highly honed customer service skills shone through and, well the rest was history that day. You not only produced at short notice what we wanted but you went over and above. The cost was 220% less than office works but a better quality product."
Todd said when Chris rang to explain his situation he invited him in to discuss his needs face to face and provided a quote on the spot. He then juggled his production work flow and delivered to the client in a couple of hours. The result was one very appreciative client who will definitely return to Snap Lonsdale with repeat work.
Great service Snap Lonsdale!