All in a day's work for Michelle and Pete at Snap West Perth
Published: 28 April 2015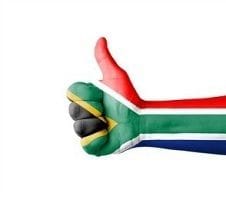 At 4:45pm on a Tuesday afternoon Michelle, Centre Manager for Snap West Perth, swings into action.
A South African Advertising Agency has contacted Snap West Perth to assist with an urgent job. The agency's client had been let down by a Perth supplier and needed conference material to hand out the following morning. The conference organiser, a client of Snap West Perth, had recommended Snap to the Agency.
Michelle is a single mother but like water off a ducks back, she organised care for her kids, downloaded the necessary files, arranged payment and printed and bound the documents late into the evening.
Franchise Owner Pete delivered the job to the conference registration desk the following morning. Now you are expecting us to say job well done, but it was not over. Not long after returning, Pete received a call from the agency to say the documents had gone missing.
Faster than a speeding bullet Pete jumped into his Snap delivery van and raced to the conference venue. After a lot of investigation Pete tracked the missing documents down, which he then handed directly to the conference manager.
The South African agency and their client were very happy, however we suspect not so happy later that week after the Wallabies downed the Springboks by the narrowest of margins!
Well done Snap West Perth!