10 in-demand businesses you can start for less than $5,000
Published: 10 July 2017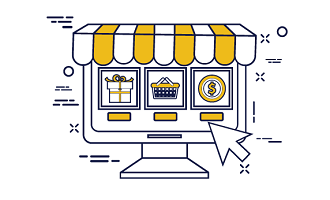 Tired of working for the man (or woman) and ready to be your own boss? Or make some extra moonlighting money to pay off the mortgage or jump on a jet plane?
Whatever you're motivation, you don't need a big investment or be a trust fund baby to start and grow a business. Especially with web-connected home and share space options considered bonafide workplaces these days.
So here are 10 popular careers some very 21 century, others making a comeback that you can start for less than $5000.
1. Website Developer
Almost every business in Australia has a website that needs building, fixing or improving. But there aren't many good web developers out there. Maybe that's where you come in.
Start by creating a small website in Wordpress to test your skills, creativity and interest before jumping in. There are dozens of web development courses available, including many online such as codecademy.com. Before long you'll be able to create full-fledged websites for businesses and pleasure.
2. Content Writer
Content, content, content. It's all anyone seems to talk about these days. Some even declare it king.
We're not sure about the royal blood, but we do know that writing websites, blogs, emails, brochures, flyers, whitepapers, video scripts and more is an increasingly vital part of the sales, marketing, PR and communications funnels for businesses of every size.
So if you have a flair for writing or are willing to put time in to learn the art - content writing could be a path to explore. You don't even need a pen these days.
3. Pet walker and minder
Do you find four-legged friends to be more scintillating company than people? Is your idea of bitchy reality TV, a David Attenborough special on she-wolves? Then you may be a good candidate for a Pet walking and minding business.
Pet ownership is on the rise for families, singles and couples, and most of them work or are busy during the day. As a pet minder you can hang with Fido, take him for walkies and even do a little training. Or cat-sit the head of the house, pandering to their every unreasonable whim, and adoring every moment of it.
4. Photographer
If you are fascinated by capturing amazing moments through the lens of a camera (or phone), you can make a living as a photographer. With the rise of Instagram and other social media channels where everyone wants to show off the best possible version of themselves, their lives, their families, their businesses etc, creative photographers are in high demand.
You could specialise in your fields of passion, such as weddings, babies, portraits, pets, products, wildlife, health and fitness, travel, street art and so on. If you already have a good camera and accessories, all you need is a website and social pages to start showing off your talent.
5. Mentor
The word mentor often brings up visions of larger than life, hugely successful people. But you don't need to be a Steve Jobs or Obi-Wan Kenobi to help guide someone through stages of their young years, career and life.
If you have valuable experience in a particular field of demand, people are willing to pay to glean some of the knowledge that may have taken you years of blood, sweat, wins and mistakes to learn. With Skype and other tools, you can even mentor online to people in different cities and countries.
6. Vending Machine Owner
Vending machines are like MTV rockstars minus the chicks for free. They earn money for nothing but an hour or so every now and again to restock, clean and collect your cash.
The easiest option is to take over someone else's machine that already lives in a comfy, secure and profitable location, making lots of ravenous and thirsty people happy, while you quietly get richer.
7. Event Planner
If you enjoy bringing parties, meetings and other occasions to life, you may be ready to leap into a professional role as a home-based event planner.
It's wise to focus on one area and become a specialist, such as weddings, corporate events, kids parties etc. You can start with a computer, phone and a camera. You'll need transport to check out venues and visit suppliers. And every now and again a helping hand or 10 with big projects but all that gets charged to the client.
8. Artist
When you think how long ago people first started painting in caves, this may actually be the oldest profession in the world. If you've ever dreamt of making a career out of your artistic talents there's never been a better time than today.
Social media is an incredibly powerful channel that enables artists to showcase works to people all around the world who may want to commission you to create a work for them, or graphic art for business. There are also strong online artist communities where you can get support, feedback and advice on running your business.
9. Baker
Everyone loves a baker, but with the help of shows like Masterchef and the Great British Bake-Off, baking is the new black as long it doesn't come out of the oven that way.
If you'd like to try your hand at making some dough out of baking, start testing your creations on family and friends to get the word out. From there, you can promote some commercial angles - biscuits and cupcakes with company logos, event cakes and treats, write a cookbook, conduct online video lessons. You're only limited by your imagination and hunger for fame and fortune.
10. Tour Guide
Live somewhere interesting? Or maybe you prefer the idea of seeing the world while earn money? Becoming a tour guide is one of the most rewarding and exhilarating ways to explore your neighbourhood or the globe, as well as learn about a culture and history while sharing your passion with similar minded folks. You will need to do a course, but if you love the company of different people and the sound of your own voice, the rewards can be priceless.

This eclectic bunch are just a taste of the many businesses you can successfully dive into with a small financial outlay. And while natural talent will always help, the greatest investment you can make is a bank-vault load of enthusiasm, perseverance and eagerness to learn.
So, what's your calling?