Why you should customise your stationery
Published: 6 December 2020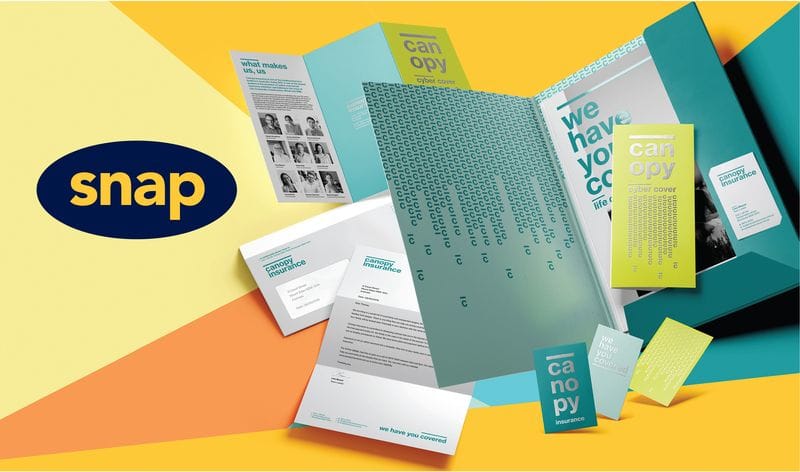 Contrary to what many people think, stationery items aren't just for staff. In fact, branded stationery has the power to entice potential customers and generate curiosity for your brand. Thus, it can support brand building and help keep your business front of mind when it matters. From stunning finishes to eye-catching shapes, here's how to take your stationery to the next level.
Customising your stationery
From striking paper finishes to custom pens, notebooks and USBs, when it comes to stationery there are almost no limits to what modern technology can do. So, why always print the same old thing? Subtle tweaks to your design, ink or finishes can have a great impact on the overall look and feel of your stationery and, more importantly, how people perceive your brand.
Bespoke shapes and sizes
Custom-shaped stationery items that complement your brand identity can help leave a lasting impression on the receiver. The technique that makes this possible is called die-cutting. It allows you to create bespoke shapes using paper stock on everything from folders to business cards. Uniquely cut pieces like these not only stand out, but signal to your prospects that you're creative and you value attention to detail.
Visual aids
Incorporating images and graphics is another great way to enhance your stationery. The key here is to make sure whatever visual aid you choose is in line with your brand identity. This way, it act as support to your brand messaging and helps draw more attention to the item and to your business.
Stationery varnishes
Machine, gloss, matte and UV varnishes add a protective liquid layer over the paper to create a smooth and even texture. You can cover an entire sheet or use 'spot' varnish to highlight particular sections of your print, which is popular on letterheads and business cards.
Stationery lamination (gloss/matte/satin)
Laminations are a thin layer of protective plastic that create a smooth, water-resistant finish. High-gloss finishes create a sleek modern look, while a matte finish can add a more high-end touch. Regardless of what look and feel you're going for, lamination is a great and simple way to enhance presentation folders, report covers and document holders.
Print finishes
Why not try some new ink and paper combinations? Simply using a different stock can amplify stunning contrasts in colour and texture. Combining, for example, a matte black paper with bright white typography can add a more contemporary flair to your ordinary black and white prints. For more of a flashy finish, you could try a soft metallic foil print against the rugged texture of a moon grey stock.
Edge painting
Unlike bleed where ink runs off the page edge painting is when you use a sprayer to add ink to the edges of your print piece. This looks great on invitations, business cards and thicker print items like poster boards or books. You could even try playing with multiple colours to create an even more eye-catching effect.
Taking your business stationery from bland to brilliant takes a lot less than you think. All you need to do is embrace the uniqueness of your brand and let your creativity run wild.
Need to stock up on business stationery? Our free checklist has got you covered.
Author:
Snap Franchising Ltd