Understanding print finishes
Published: 28 January 2014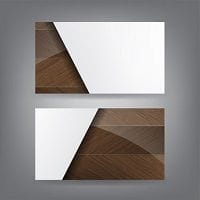 How to chose the right print finish
You might be ready to take your marketing materials to the printer, but are you confident that you can choose the right print finish? When it comes to printing your work, small touches can make a big impact. Ensure you choose the perfect finish for your next printing project with our guide to understanding print finishes.
Varnish
Varnishes are applied to prints to create a smooth and consistent texture from top to bottom. Using a varnish finish also has the added benefit of sealing the printed surface, helping to extend the life of your print by protecting it from general wear and tear.
Varnish is most commonly used with a glossy finish similar to the pages of a magazine however it is also available in matte. Since varnish does not add too much weight to the printing surface, or damage the paper's flexibility, this finish is popular for flyers and brochures, as well as business letterheads.
Lamination
Lamination is applied to printing projects whose surface needs extra protection. Unlike varnish, lamination adds weight to the print, improving its sturdiness and water resistance. Available in high gloss or matte, lamination is typically used for business cards and other hard-surface printing jobs. Choose a high-gloss finish for a sharp and modern look, while matte is perfect for something elegant and classic.
Spot UV varnishUV varnishes work in much the same way as a typical varnish finish, however it is only applied to certain parts of the page. This technique works to create texture, meaning business cards will particularly benefit from this eye-catching technique.
Embossing/debossing
Embossing adds a tactile dimension to your printing project by raising parts of the page. Debossing works in the same manner, however it creates texture by indenting certain parts of the page. This type of finish creates an impact when used to draw attention to your business logo on any signage.
Contact Snap to learn more about print finishes and how they can be used on your next business print job.