The importance of personalised business stationery
Published: 3 August 2012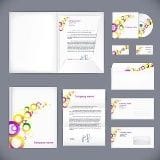 Personalised stationery isn't a luxury afforded by big budgets.
For smaller businesses, it sends an important message to existing and prospective clients.
Choose your stationery
Choose your stationery based on budget, supplier and objectives. Snap offers the following range of stationery and can design and print according to your brief:
Business cards
Letterheads
With Compliments slips
Envelopes
Notepads
Reviews
Read reviews to ensure you're getting the highest quality. Have you seen any personalised stationery that you admire?
Levels of service
Reduce costs by outsourcing the design and print under one roof. Snap offers design as well as printing services.
Your details
Make sure you've covered the essentials when it comes to your designs.
Name
Number
Email, website and postal address
The benefits
Professional, personalised stationery has a long shelf life when it comes to brand awareness. Take a branded notepad to your next meeting as a gift. It will keep your business in sight and in mind for several weeks.
A professional first impression
A strong, unique identity
Long-life brand awareness
Whether you're a small business or corporation, personalised stationery is a must if you want to broadcast a professional message. Snap has over 100 years' experience in print and design, and can offer beautiful customised stationery for all sizes and budgets. Get in contact with your local Snap Centre today to discover what personalised stationery would benefit your business.