The best print ads of 2018
Published: 4 January 2019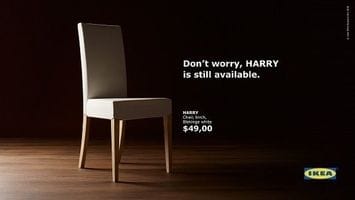 Few marketing mediums can grab attention and get people talking like a masterfully creative print ad. Even in the age of digital marketing, good print advertising still bats well above its average.
Today, we celebrate seven of the best print ads that adorned magazine pages, posters and billboards in 2018.
Stabilo Boss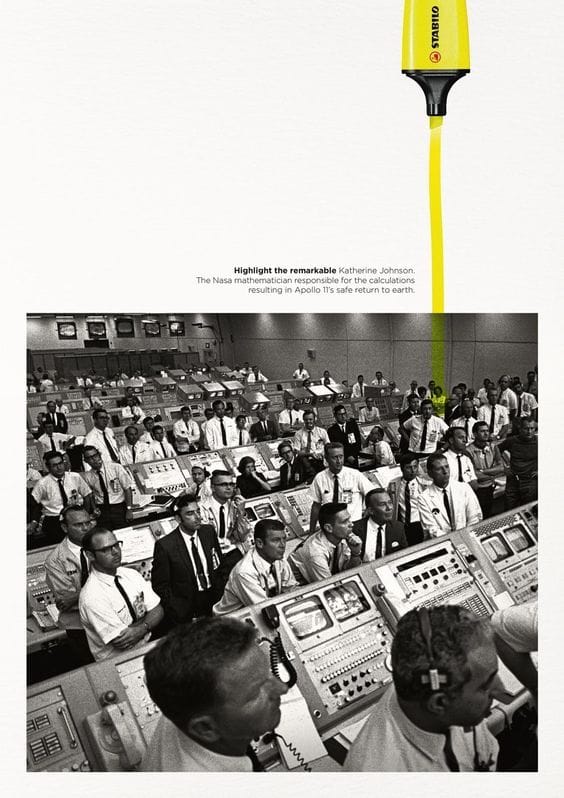 This year, women from all different corners of the world spoke up and marched for pay equality, marriage equality and the end to sexual harassment. Highlighter pen brand Stabilo Boss joined the movement by creating a print campaign that celebrates the historic achievements of women in male-dominated industries. In this ad, highlighted in the corner of a room full of men you can see Katherine Johnson, the NASA mathematician whose calculations resulted in Apollo 11's safe return to earth.
IKEA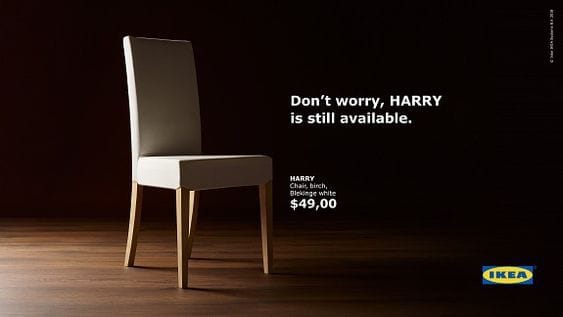 In the first half of the year, the world couldn't get enough of Meghan and Harry. While the media focused on the outfits and activities of the gushing royal couple, IKEA took advantage of just one word Harry to create this tongue-in-cheek print ad featuring their dining chair of the same name. Regardless of whether you were a keen follower of the nuptials have no interest at all in the royal family, this ad still makes you smile.
Movember Foundation
Suicide is the leading cause of death in Australian men aged 15-44. This year, the Movember Foundation launched their 'Man of More Words' campaign to encourage men to speak up and spend more time sharing what's going on in their lives. These confronting messages and relatable images connected with an audience that often struggles to open up, highlighting a complex problem.
Less Plastic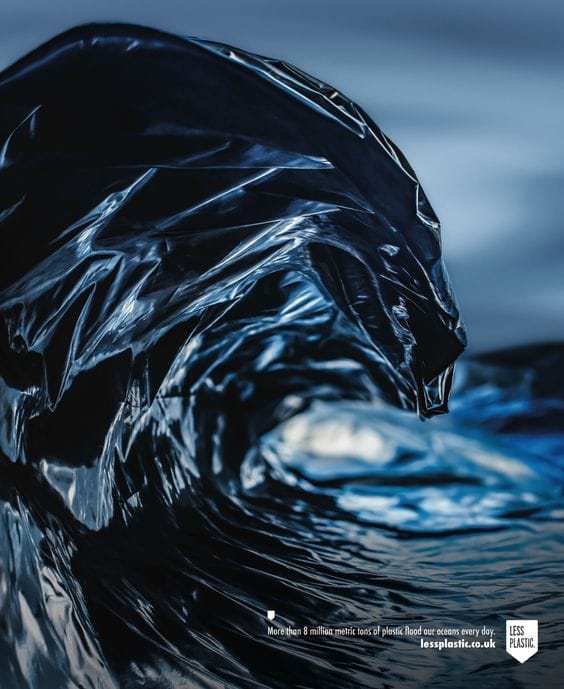 At first sight, you may think you're just looking at a wave but, when you take a closer look, this brilliant ad reveals much more. This smart campaign for Less Plastic addresses another topical issue the pollution of our oceans with plastic. A minimalistic, yet creative, visual reminds us that the biggest threats facing our seas, and our future, are not the creatures living below the surface but what we leave behind.
Ekopen Mosquito Nets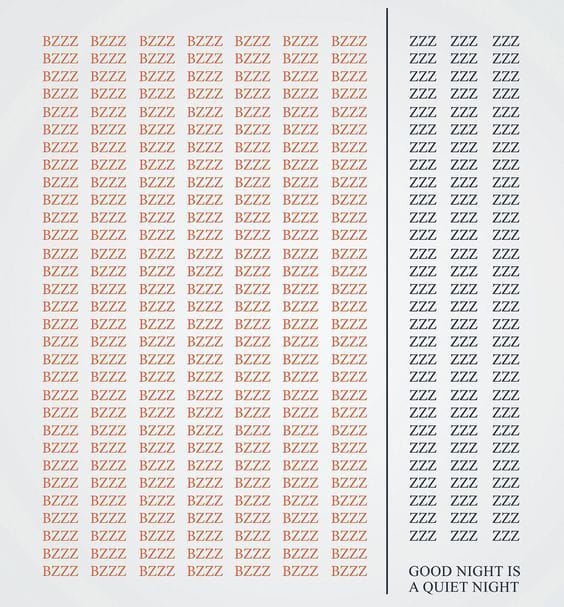 Instead of the cliched image of a mosquito or other lurking creepy crawlers, this ad by Ekopen cleverly uses a few well-known representations of common sounds to capture the viewer's imagination, showing them the problem mosquito bites and tinnitus-pitch hums in the night next to the dreamy solution a quiet restful night's sleep.
Cleland Wildlife Park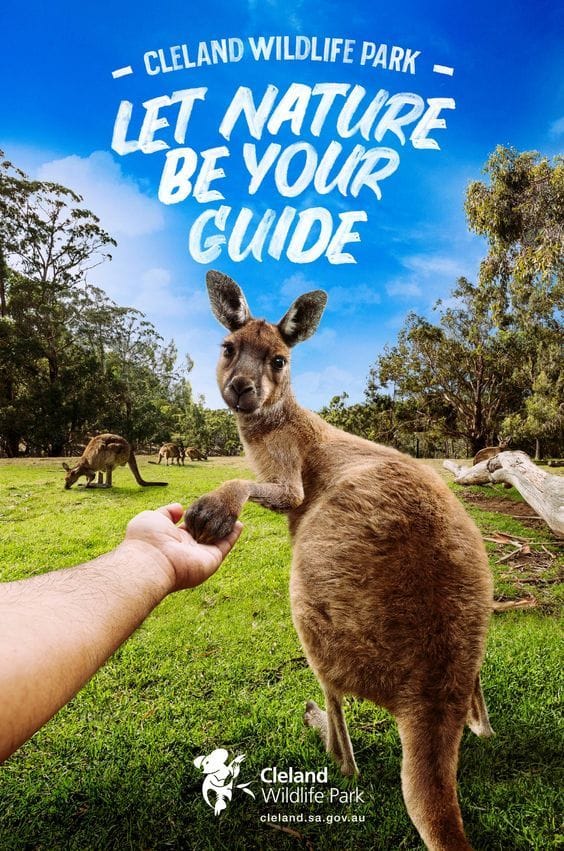 Cleland Wildlife Park encourages visitors to explore and interact with native animals in their natural environment. Drawing inspiration from the popular Instagram shot used by travelling couples everywhere. they created a series of ads using the tagline 'Let Nature Be Your Guide', where a ring-tailed possum, a koala and a kangaroo lead visitors by the paw into the park.
McCann Recruitment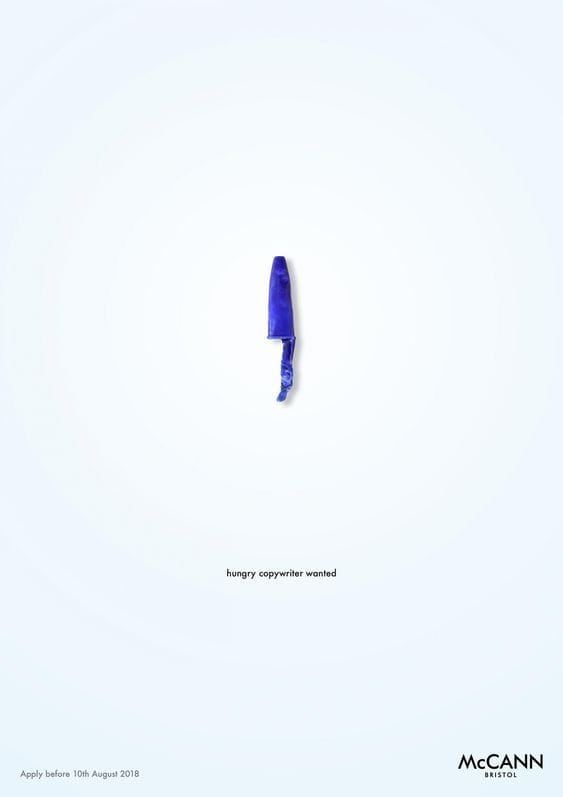 It makes sense that a creative agency takes a creative approach to finding new talent, right? This job ad for UK-based agency McCann is an excellent example of how it's done. Combining nothing more than an eye-catching layout, a clever pun, their logo and a clear call to action gives the viewer a good idea about the business's capabilities and the kind of person they're after.
Whether these ads used powerful imagery, humour or addressed current social issues, they all managed to pull on a few emotional strings and isn't that the secret to great advertising.