Top 5 ideas for maintaining brand consistency
Published: 15 December 2020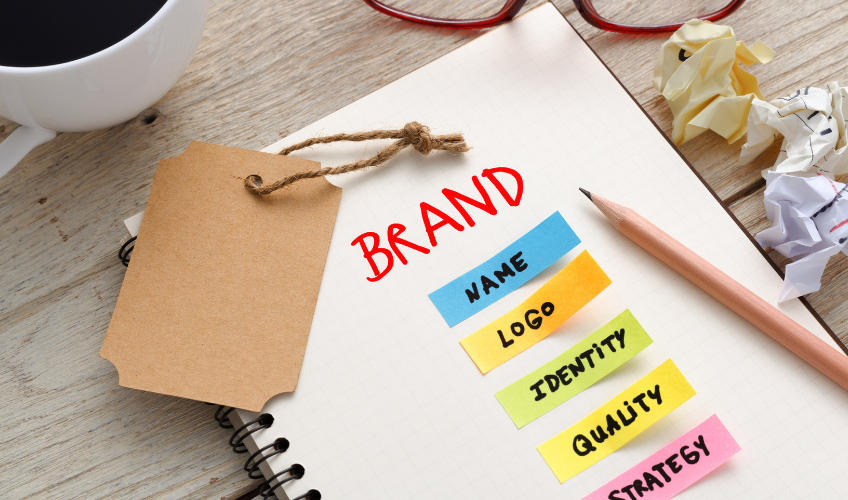 No matter what business you're in, your brand is everything.
It's what makes you recognisable to your customers, shapes how they see you, and guides their engagement with you. A strong brand can even power your business, securing increased product recognition and market penetration.
However, to build a great brand takes years of hard work and consistency.
Why is brand consistency important? It comes down to trust and expectations.
If your brand looks or feels inconsistent, customers begin to question it. You don't feel as familiar to them or as trustworthy.
Maintaining brand consistency is about protecting the brand, and the trust and loyalty the brand has earned. For a small operator, maintaining brand consistency is easy. But when managing a national footprint of franchises and outlets, the risk of a team member inadvertently straying off-brand is high.
Here are five tips for maintaining brand consistency at a national level.
Brand Consistency Tip #1 - Set Robust Brand Guidelines
Your brand is more than a logo and a set of colours, and your brand guidelines need to reflect this.
As well as the visual elements of the brand, your brand guidelines need to include your:
Tone of Voice strategy,
key messages,
brand vision and values,
and anything else relevant to how the brand should be represented in, and to, the market.
Your brand guidelines should also never be static. Instead, they should naturally evolve over time as the brand grows.
Robust brand guidelines are thorough and adaptive. They provide brand direction across all scenarios, update frequently to reflect new campaign messaging, and include examples of how to adapt and translate national level campaigns into Local Area Marketing (LAM) efforts.
Brand Consistency Tip #2 - Align Your Partners
A key element in maintaining brand consistency is aligning your partners.
If you work with a different print supplier in every location, the risk of brand irregularities and inconsistencies is much greater.
A single print supplier who can offer national solutions and local connections overcomes this problem. At a national level you control your brand and messaging, while your individual branches and stores can connect with their local partner centres - who are linked in with the national guidelines and standards.
When finding your ideal printing partner, on your list of questions to ask should be how their solutions support national brands with a large footprint.
With the right print partner, providing national support at a local level, you can avoid brand inconsistencies and focus on higher level marketing activities.
With print brand consistency secured, make sure to also align your digital and media partners. This ensures you're maintaining brand consistency across your entire portfolio of creative assets.
Brand Consistency Tip #3 - Build a Centralised Brand Platform
Maintaining brand consistency is as much about controlling your brand guidelines as it is making them easy for people to follow.
The first step in achieving this is ease of access. Create a central platform, housing all brand guidelines and brand assets, so local branches, stores and suppliers can easily find and access what they need.
An effective centralised brand platform needs to:
Have the flexibility to grow with your business.
Be intuitive, accessible, and easy to use.
Have reliable tech support behind it.
Meet your needs across design, print and digital.
Brand Consistency Tip #4 - Put Governance in Place
Strong brand guidelines aren't worth anything if you don't support them with effective governance.
By providing robust governance you ensure your team has absolute clarity as to your expectations of them and how they represent your brand.
For nationwide initiatives, governance is relatively simple. Approve the assets at a head office level and then advise your network when they're ready to be ordered and put to use.
For LAM you need to think more carefully about how to implement workflow governance. One approach is for any variations to any of your designs to require stakeholder approval before they can be used online or in print.
Establishing a brand consistency checklist to ensure collateral and assets are always on brand is also highly recommended.
Brand Consistency Tip #5 - Conduct Audits
Even with the most thorough checks and balances in place you should still expect a few brand inconsistencies to occasionally slip through, especially when you're introducing new processes or initiatives.
Visual audits will help you identify these inconsistencies, so you can address them and prevent future occurrences.
Having partners who offer national solutions and local connections, and who are connected and engaged with your brand guidelines, can also act as an additional quality check.
The Secret to Maintaining Brand Consistency
To achieve true brand consistency at a national level, you need a print partner who not only understands but can also deliver.
That's what SNAP provides. With our network of 130+ centres across Australia, we live your experience every day. We know how tough it can be to maintain brand consistency. That's why we know how to help you achieve it.
Get in touch to discuss your national and local print requirements, and how partnering with SNAP can deliver the brand consistency you're looking for.


Snap Corporate Solutions is structured specifically for corporate clients and businesses with a national or multi-site footprint. Our objective is to tailor a suite of print management services specific to the needs of each client by combining the benefits of a centralised national provider with the responsiveness and care of a network of locally owned businesses.
At the head-office level, our clients benefit from centralised brand control, systems and governance, in addition to national coverage and risk mitigation. At the branch level, benefits include adaptability, speed of service and ease of communication.
For more information or to make an enquiry visit Snap Corporate Solutions
Author:
Snap Print & Design