Lead Generation for your Online Business
Published: 7 February 2022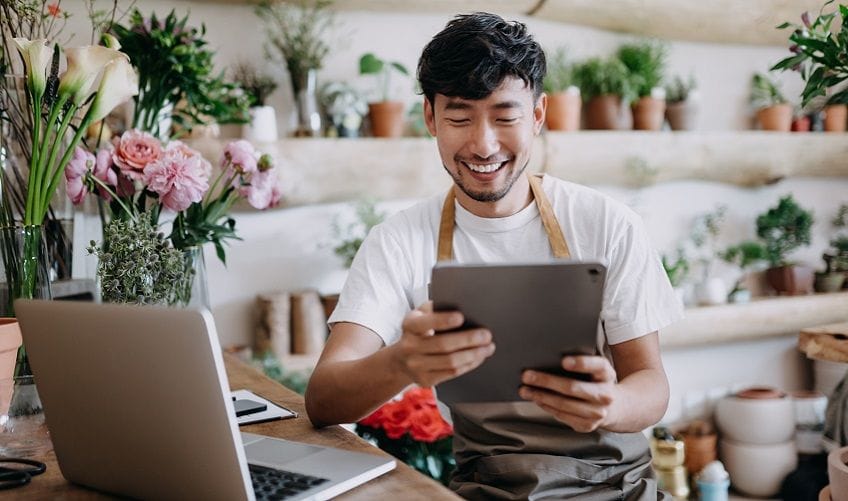 Growing Your Online Business through Lead Generation
For any online business wanting to secure new customers, effective strategies are needed to attract, capture and nurture website leads. In a 'perfect world', all visits to your eCommerce site would result in a purchase transaction, and of course that should be your primary objective! But to be realistic, you are likely to get a high portion of traffic from people 'just browsing', not quite ready to buy, comparison shopping, or needing a little more convincing before giving you their business. 'Lead generation' is all about harnessing this potentially valuable traffic and stopping it from going to waste.
'Website Leads' are basically just people who, through their online behaviour, have demonstrated that they're interested in your business's products or services. After finding and visiting your website, they may have completed an enquiry form, downloaded thought-leadership content, requested a quote or subscribed to your eNewsletter. 'Lead Generation' encompasses all the various ways you can attract visitors to your website, optimise their experience on your site and – most importantly - capture their contact details and permission to contact them. Having generated these leads, the goal is then to build their interest further and ultimately to convert them into purchasing customers via 'Lead Nurture' activities.
Lead Generation for all stages of the Marketing & Sales Funnel
For today's online businesses, strategies are needed to secure leads from audiences at all stages in the Marketing & Sales Funnel – from those at the early awareness stage through to those making a final purchase evaluation.

For audiences at the 'Awareness' and 'Interest' stage, free gated content - such as downloadable Infographics and Information Sheets - may be a suitable resources for capturing leads. The subject matter needs to be of relevance and value to your audience, and not too 'salesy'. Promote such content via social media advertising and other online channels, linking to landing pages with forms to be completed to access the resources.
For audiences at the 'Consideration' or 'Intent' phase, suitable gated content might include White Papers, Case Studies or detailed Product Manuals.
Depending on the complexity of the product or service you are selling online, the opportunity to register for a free demonstration, consultation or webinar may be suitable hooks at the 'Evaluation' phase.
For audiences at all stages in the funnel, the opportunity to 'Make an Enquiry', 'Contact Us', and/or'Sign-Up for eNews' should be presented as easy-to-find options throughout your site.
Website Traffic – attracting the right visitors to your website
Two key strategies for attracting the target audience to your website include Digital Advertising and Inbound Marketing.
Digital Advertising
Digital ads are used to entice traffic to a relevant page on your website providing further selling points about the advertised product or service and which includes a call to action that secures the customer's contact information.
Google Ads enable businesses to create pay-per-click ads that appear in Google search results. You set parameters for the audience you want to reach, and the keywords (search terms) that you want your ad to appear against.
Inbound Marketing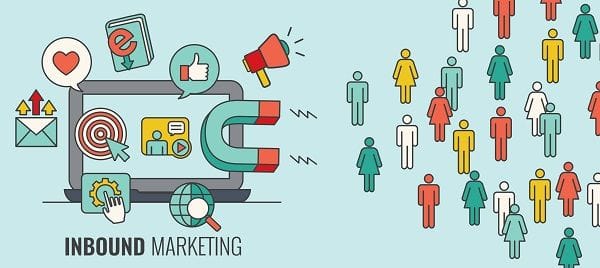 Inbound marketing is a marketing strategy that attracts potential customers and clients to your website by offering content which is of value to them. The type of content that will work best depends on your target audience and where they are in the buying process.
Gated-content refers to any content that requires the visitor to complete an online form to down-load or access the content. This is very important for lead generation and capture. Examples of inbound marketing content include:
Guides or ebooks
Videos
Blogs
Press Releases
Infographics and Information Sheets
White Papers and Case Studies
Research and thought leadership reports
Podcasts and webinars
Expert Interviews
What comes next? Lead Nurture!
Acquiring new leads should be an ongoing process for your business. But the story doesn't end there! The objective is to cultivate leads through to conversion, in other words, online purchase transactions.
Nurture Existing Leads
You should look after your acquired leads by providing some sort of benefit that the public doesn't have access to. Make them feel special - personalise email content, offer them a product trial or a special discount. Fostering a relationship in this way can take time and effort but it's worth it if they convert.
Analyse Your Lead Generation Process
The final step is to scrutinize and evaluate your lead generation process - you want it to work the best it can to bring in new leads, nurturing them and converting them to customers. This is where analytics can come in, to help your business determine whether goals are being reached with increased traffic to your website.
Need help with your ecommerce website?
To organise a consultation with the Snap Websites experts, register your interest here.