Promo product trends in 2021
Published: 20 April 2021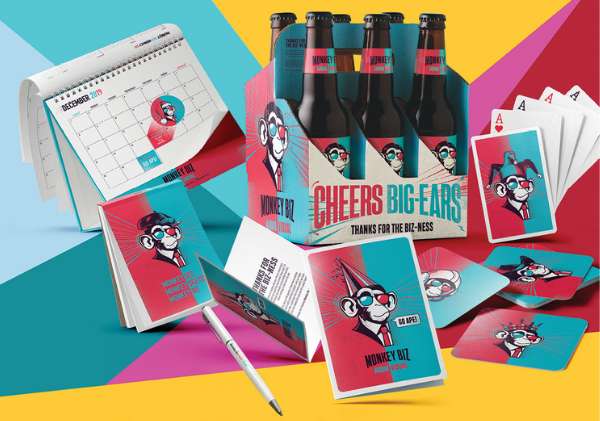 Whether it's a free packet of branded lollies, a flash water bottle or the latest tech, items featuring your logo are a powerful reminder of your company. So which promotional products are hot this year and why?
Virtual Events
Virtual events are becoming commonplace and expected to continue into the future. To help create a memorable experience, conference, tradeshow and event organisers are sending out packages to attendees to help them feel a part of the event. Promotional products are a mainstay of these packs. With promotional items, it's important to take time to think about what will be useful to attendees during the event and match the items with event themes and branding. Branded merchandise with the event logo and colours can bring people together so they feel part of something special. Popular items include branded water bottles, notebooks, pens and bags. These items are useful and tangible. Also personalised, branded presentation folders containing details about the event are important. Even a post-event thank you card with hints on 'what to do next' to get the most out of the event are appreciated by attendees.
Eco-Friendly
Gen Y and Z are particularly into eco-friendly products so if that's your target market, sustainable promotional items are a great option. Many customers are looking for more than a great price and quality product these days, they are increasingly seeking out brands that align with their beliefs and values. Branded eco-friendly shopping bags and resusable coffee cups are popular. In fact resuable coffee cups help reduce the number of single use coffee cups used every day in Australia (currently 2.7 million - cleanup.org.au). A more unusual promotional product idea is a stainless steel telescopic straw that folds down into a plastic tube with carabiner. That would really make an impression!
Work From Home
More and more Australians are working remotely with many organisations seeing the value of letting their employees stay at home. Promotional items which help employees be productive in their home offices are hot at the moment. Plus employees feel more cared for when a lovely package of goodies arrives on their front step. Earbuds with a charging case, flash drives, mobile phone holders, wireless charging stations and water bottles are proving popular. Alternatively sending items to encourage work life balance and exercise are also relevant - think ergonomic mouse pads or a useful sports towel.
Safety
By focusing on customer and employee safety, a company can show they care. Branded high quality face masks, anti-bacterial wipes, hand sanitiser or a small first aid kit for the home office are all in demand.
With recent changes to the business environment, promotional goods are as important as ever. Let everyone know that your company is innovative and aware of current trends by distributing the latest promotional products that reflect your company's brand and connect with your target audience. To help you decide, check out our eBook for details on the latest promotional product available. And of course, contact your local SNAP Centre experts to help you design and print your promotional items.
Author:
Snap Print & Design